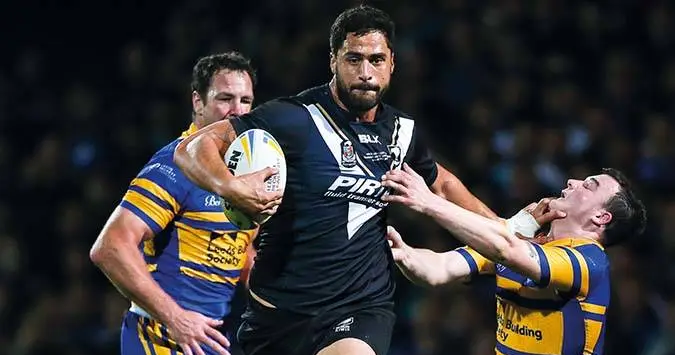 Super League giants Leeds Rhinos will face New Zealand Kiwis in a World Cup warm-up match just eight days before the tournament begins. The Leeds Rhinos vs New Zealand Kiwis game live stream will take place at Headingley on Saturday, October 8. The Kiwis will play their opening World Cup group game against Lebanon in Warrington eight days later.
Fans can enjoy a feast of Rugby League action at Headingley Stadium this Autumn, kicking off with a historic clash between Leeds Rhinos and New Zealand on Saturday 8th October, kicking off at 6 pm.
Leeds Rhinos vs New Zealand Kiwis

7 October 2022
Headingley Stadium, Leeds
RLWC Pre-tournament matches
New Zealand are coming to Headingley Stadium next Saturday night in a special clash against Leeds Rhinos, kick-off 6pm. The Betfred Super League Grand Finalists take on the Kiwis for the first time in seven years, as Michael Maguire's side ramp up their preparations for the 2022 Rugby League World Cup later in October.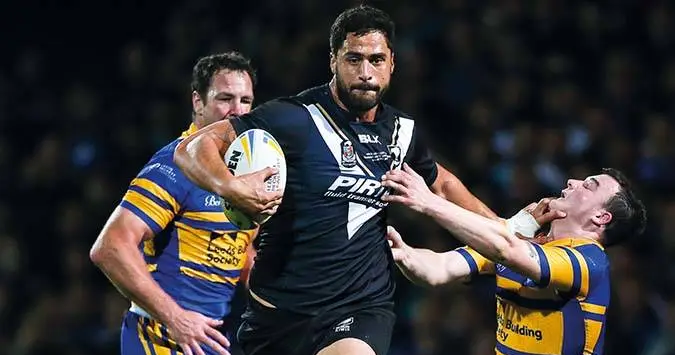 The unique clash will continue a rich tradition of games between the two sides that dates back to the first ever touring side, the All Golds, in 1907. The match will be 115 years since Leeds, and the All Golds met at Headingley for the first time on 26th October 1907. Three months later, Rugby League's first ever Test was also hosted by Headingley, with the Northern Union winning 14-6 on 25th January 1908.
The game is also a repeat of an unforgettable night in 2015 when Leeds played the Kiwis in front of a sell-out crowd at Headingley; the match will also be a vital warm-up game for Michael Maguire's side ahead of the Rugby League World Cup when they also play Ireland at Headingley in the pool stages in October.
Leeds delighted to host New Zealand again
The Kiwis-Rhinos clash will continue a tradition between Leeds and the New Zealanders, dating back to 1907. The first-ever touring side, the All Golds, played at Headingley in the first of 12 meetings between the sides.
The most recent match came in 2015. The Kiwis won 34-16 in front of a sell-out crowd in West Yorkshire.
Rhinos chief executive Gary Hetherington said: "To have been granted a game against one of our great test-playing nations is a huge honour and a privilege for Leeds Rhinos.
"International rugby league is the pinnacle of our sport. It has been sorely missed over the last three years due to the global pandemic.
"Our home at Headingley is intrinsically linked to the international game for over a century and I believe this game is a fantastic way to celebrate that history but also look ahead to a thrilling home World Cup here in England.
"Ourselves and the Kiwis have a long shared history and this will be the chance to write a new chapter.
"Our last meeting back in 2015 was a real 'I was there' moment with a number of former players making guest appearances including Ali Lauitiiti and Adrian Morley playing their final games as part of the occasion. I am sure we will have some surprises in store nearer the time."
When is the Rugby League World Cup 2022?
The Rugby League World Cup 2022 begins on Saturday 15th October 2022.
It will run for over a month prior to the final, which takes place on Saturday 19th November 2022.
The tournament should have been staged around these dates last year but COVID restrictions – including the inability of the Australia and New Zealand teams to travel to the UK – meant that it was postponed and pushed back into 2022.