All Blacks vs Japan Brave Blossoms Rugby in Tokyo on 2022 Northern Tour .  Japan has yet to beat the All Blacks but the powerhouse NZ team is under huge pressure and enduring one of the worst runs of games in their history .
Announced by the Japan Rugby Football Union (JRFU) today and sponsored by Taisho Pharmaceutical, the Test will precede the All Blacks Northern Tour which takes in matches against Wales, Scotland and England in November.
The All Blacks will face Japan in Tokyo on Saturday, October 29 in the first match of their northern hemisphere end-of-year tour later this year.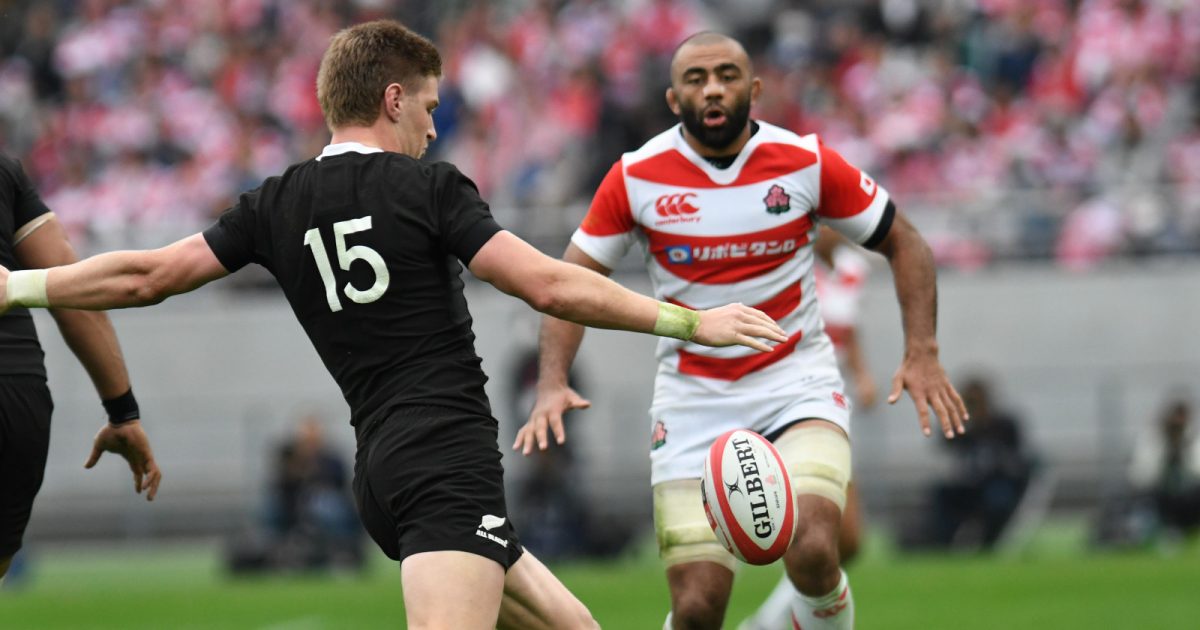 Playing for the newly created Lipovitan-D Challenge Cup, New Zealand take on the Brave Blossoms before heading to the United Kingdom in November.
Whilst in Europe, the All Blacks will face off against Wales, Scotland and England, with those internationals set to take place on November 6, 14 and 19.
New Zealand currently lies 5th on the World Rugby rankings and has in their most recent matches lost to France, Ireland (3 times) and to South Africa, with one win over the Irish in the home-series loss earlier in 2022.
Further match details, including the kick-off time, will be announced in due course.
2022 All Blacks Northern Tour schedule
All Blacks v Japan, Saturday, 29 October, kick-off TBC, National Stadium, Tokyo
All Blacks v Wales, Sunday 6 Nov, kick-off 4.15am, Principality Stadium, Cardiff
All Blacks v Scotland, Monday 14 Nov, kick-off 3.15am, Murrayfield Stadium, Edinburgh
All Blacks v England, Saturday 19 Nov, kick-off TBC, Twickenham, London
NZ will then continue on to play Wales, Scotland and England in November 2022.
The All Blacks will take on Japan at the National Stadium in Tokyo on Saturday 29 October for the newly created Challenge Cup 2022.
The test will precede the All Blacks' Northern Tour which involves matches against Wales, Scotland and England in November.
It will be the seventh time the All Blacks play Japan and the first test between the two countries since they met in Tokyo in 2018.
New Zealand Rugby chief executive Mark Robinson said: "Rugby in Japan has grown its profile in recent years and that's been reflected in the results of the national team, so the All Blacks will expect a tough test in Tokyo.
All Blacks v Japan previous results:
1987: Osaka, October 25, 74-0
1987: Tokyo, November 1, 106-4
1995: Bloemfontein, June 4, 145-17 (RWC 1995)
2011: Hamilton, September 16, 83-7 (RWC 2011)
2013: Tokyo, November 2, 54-6
2018: Tokyo, November 3, 69-31