The Kiwis-Rhinos clash will continue a tradition between New Zealand will face Super League giants Leeds Rhinos in a Rugby league World cup 2022 warm-up match just eight days before the tournament begins.
The game will take place at Headingley on Saturday, October 8. The Kiwis will play their opening World Cup group game against Lebanon in Warrington eight days later.
Michael Maguire's side then face Jamaica in Hull. They return to Leeds for their final group match against Ireland on October 28.
Leeds Rhinos vs New Zealand Kiwis

7 October 2022
Headingley Stadium, Leeds
RLWC Pre-tournament matches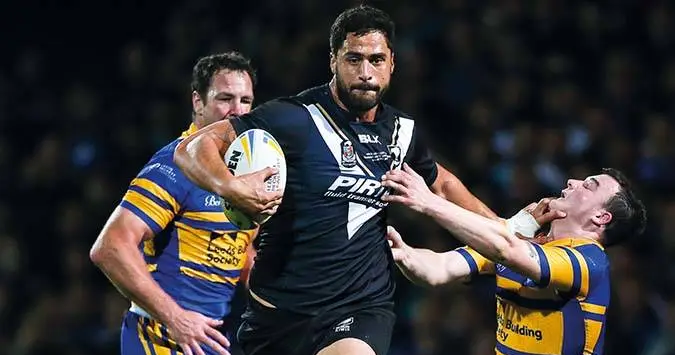 Rugby League World Cup 2022 live stream & When the start?
The Rugby League World Cup 2022 begins on Saturday 15th October 2022.
It will run for over a month prior to the final, which takes place on Saturday 19th November 2022.
The tournament should have been staged around these dates last year but COVID restrictions – including the inability of the Australia and New Zealand teams to travel to the UK – meant that it was postponed and pushed back into 2022.
NZRL chief executive Greg Peters said: "To face the Rhinos at Headingly to kick start our World Cup campaign is special.
"The match celebrates our return to the northern hemisphere after an international rugby league hiatus while also commemorating the long-shared history between New Zealand and Leeds that holds a special place in the hearts of Kiwi fans and legends."
The unique clash will continue a rich tradition of games between the two sides that dates back to the first ever touring side, the All Golds, in 1907. The match will be 115 years since Leeds, and the All Golds met at Headingley for the first time on 26th October 1907. Three months later, Rugby League's first ever Test was also hosted by Headingley, with the Northern Union winning 14-6 on 25th January 1908.
The game is also a repeat of an unforgettable night in 2015 when Leeds played the Kiwis in front of a sell-out crowd at Headingley; the match will also be a vital Rugby League World Cup warm-up game for Michael Maguire's side ahead of the Rugby League World Cup when they also play Ireland at Headingley in the pool stages in October.