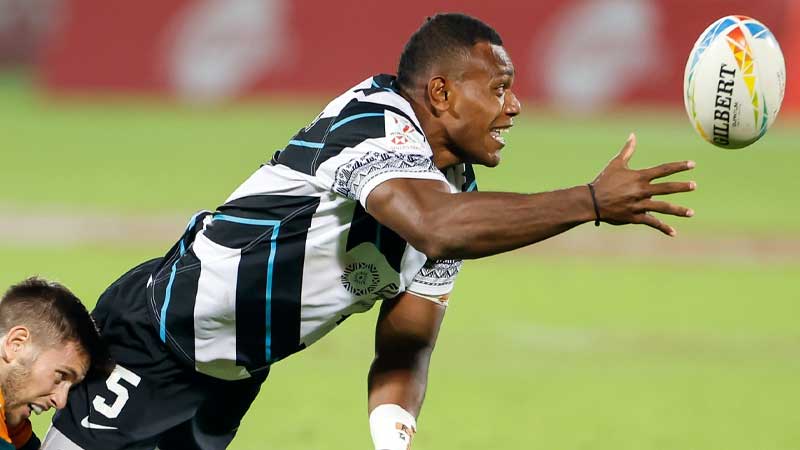 Flying Fijians Play in Dubai Rugby 7s Sevens is live here.  Rugby 7s at Dubai is here.  It's time for Dubai Rugby 7s on the 2-4 December 2022. Sky will have the official coverage of the event in UK. Check out ESPN+ for the streaming in the USA. Let's check out the full schedule and streaming list for Dubai 7s here.
CHIT CHAT!!! Fiji Airways Fijian 7s Coach highlights the learnings from the first leg as the national team prepares for the second leg in Dubai this weekend. #duavataveilomanirakavi #Dubai7s pic.twitter.com/VLEcPasGUj

— Fiji Rugby Union (@fijirugby) December 2, 2021
Find out where you can watch the HSBC World Rugby Sevens Series wherever you are around the world. You can watch the HSBC World Rugby Sevens Series live stream online within the match centre, the official App, Facebook and Youtube channel.
Click here for full fixture list and Fiji Dubai Sevens details.
You can watch all the action on World Rugby's Live Stream below.
Friday 03 December
Match 1 Fiji 7s vs France 7s
Match 2 Argentina 7s vs Spain 7s
Match 3 Australia 7s vs Kenya 7s
Match 4 USA 7s vs Canada 7s
Match 5 Great Britain 7s vs Ireland 7s
Match 6 South Africa 7s vs Japan 7s
Match 7 Fiji 7s vs Spain 7s
Match 8 Argentina 7s vs France 7s
Match 9 Australia 7s vs Canada 7s
Match 10 USA 7s vs Kenya 7s
Match 11 Great Britain 7s vs Japan 7s
Match 12 South Africa 7s vs Ireland 7s
Match 13 France 7s vs Spain 7s
Match 14 Argentina 7s vs Fiji 7s
Match 15 Kenya 7s vs Canada 7s
Match 16 USA 7s vs Australia 7s
Match 17 Ireland 7s vs Japan 7s
Match 18 South Africa 7s vs Great Britain 7s