Glasgow Warriors will face RC Toulon in the EPCR Challenge Cup Final at the Aviva Stadium in Dublin. The EPCR Challenge Cup final will take place on Friday 19th May 2023.
Glasgow were made to work hard for their Round 1 victory in the pool stage, needing a late penalty to seal victory at Bath's Recreation Ground.
First-half tries from Lewis Bean, George Turner and Huw Jones – with two conversions from Dominic Miotti – helped Glasgow to a half-time lead, but they needed a 71st minute penalty from Duncan Weir to claim victory.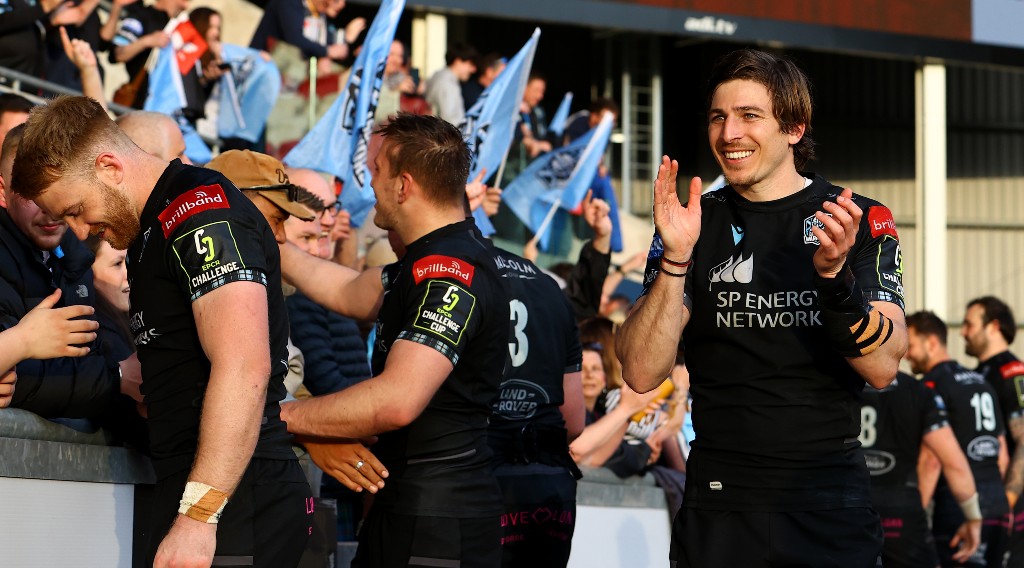 Time of the EPCR Challenge Cup's final kickoff
At 8 o'clock, Glasgow Warriors and Toulon will begin playing.
Fans who are unable to attend the game in person should watch it on TV in droves thanks to the primetime schedule.
How to view the EPCR Challenge Cup Final championship game
Live coverage of the match will begin at 7:15 p.m. on BT Sport 1.
BT Sport can be accessed in a variety of ways. If you already have BT Broadband, you can upgrade your plan to include BT TV and Sport starting at just £15 a month. The 'Big Sport' plan, which includes all of BT Sport and 11 Sky Sports channels via a NOW pass, costs £40 per month to add.
How to Watch the Stormers vs. Munster URC Grand Final in 2023?
Glasgow Warriors V RC Toulon Match Preview
In the EPCR Challenge Cup's championship game on Friday night, Glasgow Warriors will play in their first-ever EPCR final against RC Toulon.
Kickoff is scheduled at 20:00 (UK & Irish time) at the Aviva Stadium in Dublin, and it promises to be an exciting game.
Prior to this season, Glasgow had never advanced past the quarterfinals of an EPCR competition, but they had a fantastic campaign that allowed them to beat teams like the Dragons RFC, Emirates Lions, and Scarlets in the knockout round.
In contrast, Toulon has participated in seven EPCR finals, winning three of them (2013, 2014, and 2015) and losing all four (2010, 2012, 2020, 2022) in the EPCR Challenge Cup.
This weekend, a first-time winning team is assured in the EPCR Challenge Cup final.
Glasgow Warriors only made it to the final once, but Toulon made it to four finals between 2010 and 2022.
Glasgow and Toulon have lost on all five times combined. This weekend, that record is altered.
Toulon took first position in Pool A, and Glasgow came in second. The French team easily defeated Benetton, who finished second in Pool B, 23-0, and advanced to the championship game.
Glasgow defeated the Dragons by a score of 73 points in their opening elimination match before defeating the Lions and, most impressively, the Pool B champion Scalets by a score of 35-17 to advance to the final.
Route to the final: Glasgow Warriors
Round 1: Bath Rugby 19 Glasgow Warriors 22
Round 2: Glasgow Warriors 26 USAP 18
Round 3: USAP 26 Glasgow Warriors 40
Round 4: Glasgow Warriors 19 Bath Rugby 19
Glasgow finished second in Pool A on 16 points
Round of 16: Glasgow Warriors 73 Dragons RFC 33
Quarter-finals: Glasgow Warriors 31 Emirates Lions 21
Semi-finals: Scarlets 17 Glasgow Warriors 35
Route to the final: RC Toulon
Round 1: Zebre Parma 21 RC Toulon 24
Round 2: RC Toulon 29 Bath Rugby 7
Round 3: Bath Rugby 23 RC Toulon 35
Round 4: RC Toulon 14 Zebre Parma 5
Toulon finished top of Pool A on 19 points
Round of 16: RC Toulon 36 Toyota Cheetahs 21
Quarter-finals: RC Toulon 48 Lyon 23
Semi-finals: RC Toulon 23 Benetton Rugby 0
On Friday night, Toulon will compete in a record-breaking fifth EPCR Challenge Cup final. The three-time Heineken Champions Cup champions have never won the Challenge Cup, therefore they could join Bath Rugby, Northampton Saints, Wasps, and Leinster Rugby as the fifth team in history to do so.
As the second Scottish club to compete in a Challenge Cup decider after Edinburgh Rugby in 2015, Glasgow has advanced to an EPCR final for the first time in their history.
Jack Dempsey, a back-row forward for Glasgow, is the tournament leader in both carries (68) and defenders defeated (30).
8. Toulon Jérémy Sinzelle, Waisea Vuidravuwalu, and Sergio Parisse may all be in contention to win a second Challenge Cup championship.