The Chiefs, the only unbeaten team in DHL Super Rugby Pacific, adopted this ethos following their victory over the Highlanders in Dunedin on Friday.
Utility five-eighths/fullback the team has experienced lows before reaching its high, and Damian McKenzie, who recently became the ninth player in Super Rugby to score 1,000 points, warned they couldn't afford to get ahead of themselves.
He explained that it was important for them to remain grounded and improve each week.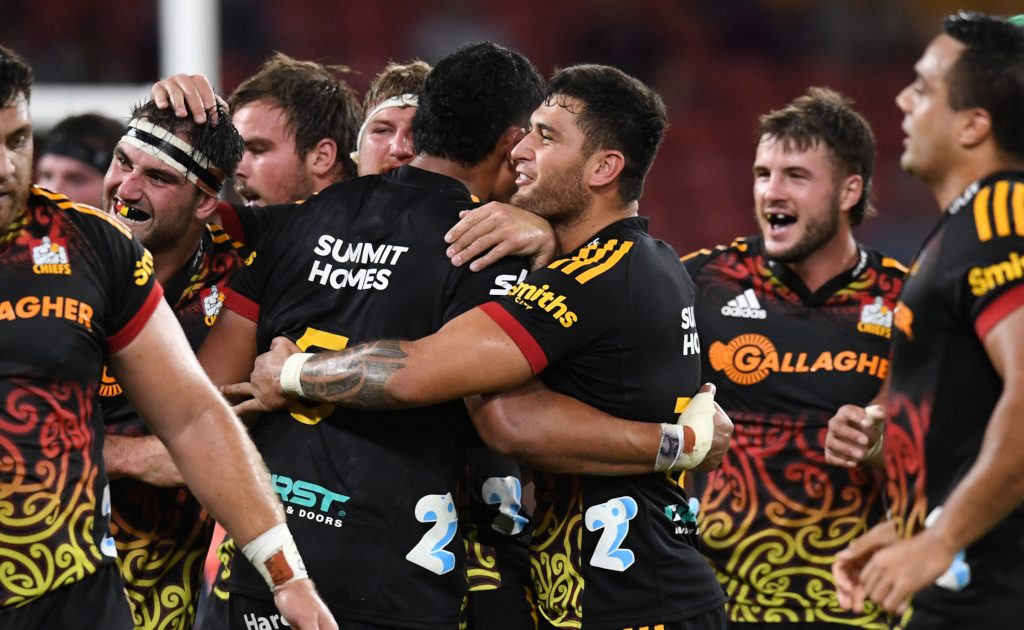 Coming down here and playing the Highlanders is never simple. With their backs against the wall. They are most dangerous during that time, as they demonstrated when they scored first.
"We discovered that a large portion of our offense consisted of counterattacks and turnovers, and we quite successfully adjusted to that and scored some fantastic tries. It's nice that we have some individuals who are in excellent shape. All we have to do is keep constructing.
"It was great to get a win for Alby's [Anton Lienert-Brown] 100th [club game] against the Highlanders, who his brother plays for as well."
McKenzie claimed that the team's ability to counterattack this year was primarily instinctive.
Their game was mostly based on structure and understanding where players were intended to be.
You only need to consider men like Shaun Stevenson and Emoni Narawa. They enjoy doing it when we are in an open area, and they have a free license to do so.
We do part of that training, but some of it comes naturally to those boys because they play fantastic football, so we just let them be.
According to Highlanders coach Clarke Dermody, they gave the Chiefs more opportunities than they have in recent weeks, which was both encouraging and frustrating. This was accomplished through both the kicker's decision and turnovers.
"What we did was only a matter of pressured execution; it wasn't wrong. Playing another Kiwi squad might give the team's intensity a boost, but the consistency is still lacking.
He claimed that they have difficulty scoring tries against Kiwi sides, but doing so against the Chiefs was encouraging.