Rugby 7s as the London Sevens returns to Twickenham Stadium for the finale of the 2022 HSBC World Rugby Sevens Series .The Home of England Rugby – Twickenham Stadium, is the penultimate stop on the 2022 HSBC World Rugby Sevens Series on Saturday, 28 May – Sunday, 29 May 2022. The HSBC London Sevens will see the finest national sevens sides on the planet compete against each other in a festival of rugby.
Kick off the summer with a fix of high-quality rugby like no other. Some of the best 7s players on the planet are in the capital this weekend as their teams go head-to-head for supremacy at the London Sevens in the penultimate round of the World Rugby Sevens Series.
There's no better time to discover rugby sevens as it enjoys a stellar year in the spotlight. Following the London Sevens the sport will feature at the Commonwealth Games in Birmingham on 29-31 July and conclude with the Rugby World Cup Sevens in Cape Town on 9-11 September.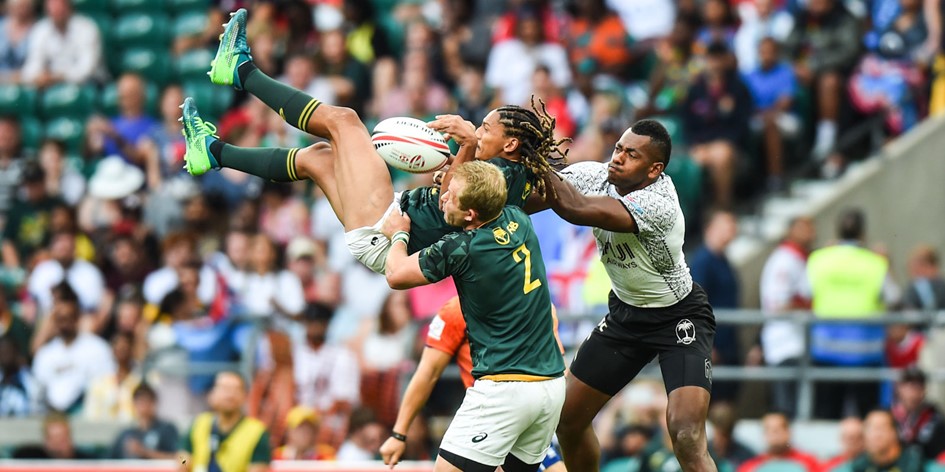 London 7s pools
The Fiji Airways Men's 7s side is pooled with USA, Wales and Spain in the London 7s.
Ireland leads Pool B with Argentina, South Africa and Kenya while France, Australia, New Zealand and Canada are in Pool C.
Samoa is in the pool of death with England, Scotland and Japan.
The London 7s will be held on Saturday and Sunday.
We will update you about the fixtures for London 7s when it is released by World Rugby.