The entire Pacific Four Series will be broadcast live on Spark Sport, with delayed coverage of the Wallaroos vs Canada match on June 18 to be available free-to-air on Three and ThreeNow.
All six of the matches in the Pacific Four Series, between New Zealand, Australia, Canada and USA, will be shown on Spark Sport, as the team's gear up for Rugby World Cup 2021, played in 2022.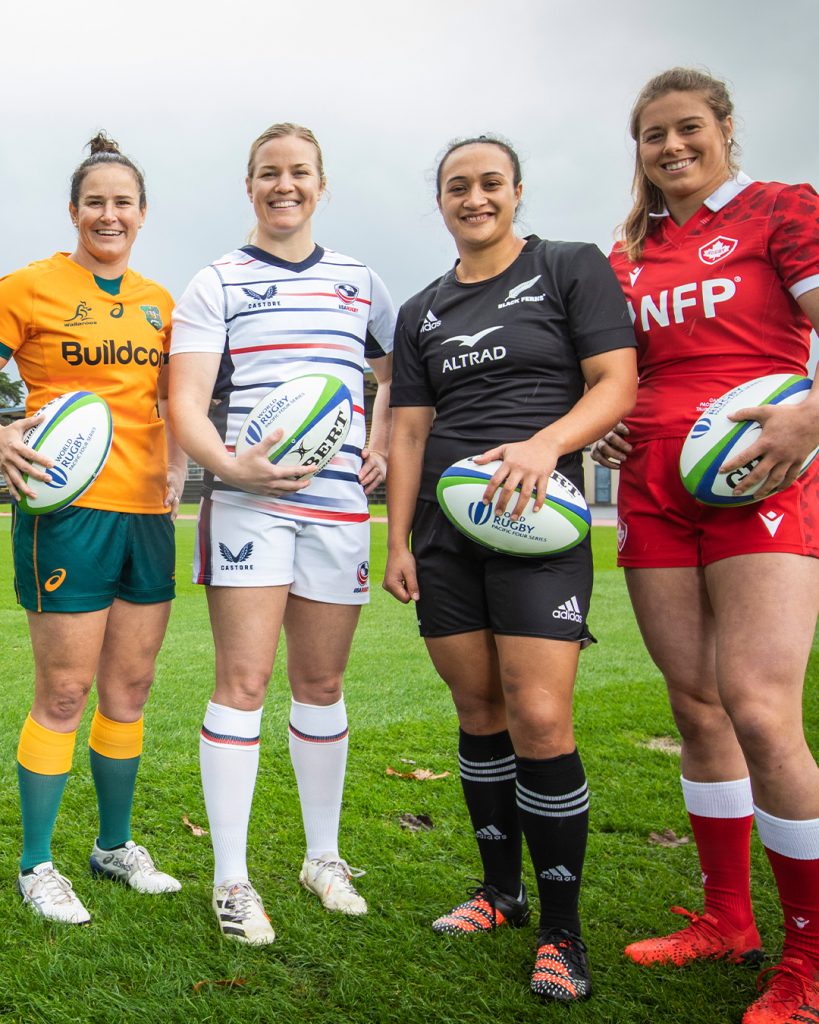 The Black Ferns will be pumped for their first home Test match in 1024 days when the face their old rivals the Australian Wallaroos on the opening day of the Pacific Four Series on Queen's Birthday Monday in Tauranga.
Wallaroos coach Jay Tregonning has handed Trilleen Pomare the playmaking keys as Australia look to make amends for a shock loss to Japan against New Zealand on Monday (12.30pm AEST on Stan Sport).
Force star Pomare will start at No.10 after coming off the bench behind NSW's Arabella McKenzie in last month's Tests against Fiji and Japan.
Kickoff is at 2.45pm on Monday at the Tauranga Domain and will be televised on Spark Sport, preceded, at 12.15pm, by No 3-ranked Canada versus No 7-ranked USA Eagles. Delayed coverage of the Black Ferns match will be played an hour later on Three and ThreeNow. Get your tickets to the game HERE.
TEAMS
Black Ferns: 1. Krystal Murray 2. Georgia Ponsonby 3. Amy Rule 4. Maia Roos 5. Chelsea Bremner 6. Alana Bremner 7. Kendra Reynolds 8. Kaipo Olsen-Baker 9. Kendra Cocksedge 10. Ruahei Demant (c) 11. Ayesha Leti-I'iga 12. Chelsea Semple 13. Kelsey Teneti 14. Ruby Tui 15. Renee Holmes
Reserves: 16. Luka Connor 17. Angel Mulu 18. Tanya Kalounivale 19. Joanah Ngan-Woo 20. Tafito Lafaele 21. Arihiana Marino-Tauhinu 22. Hazel Tubic 23. Cheyelle Robins-Reti
Wallaroos: 1. Liz Patu 2. Adiana Talakai 3. Bridie O'Gorman 4. Michaela Leonard 5. Kaitlan Leaney 6. Emily Chancellor 7. Shannon Parry (c) 8. Grace Hamilton 9. Iliseva Batibasaga 10. Trilleen Pomare 11. Ivania Wong 12. Pauline Piliae-Rasabale 13. Georgina Friedrichs 14. Mahalia Murphy 15. Lori Cramer
Reserves: 16. Ashley Marsters 17. Madison Schuck 18. Eva Karpani 19. Annabelle Codey 20. Piper Duck 21. Layne Morgan 22. Cecilia Smith 23. Arabella McKenzie