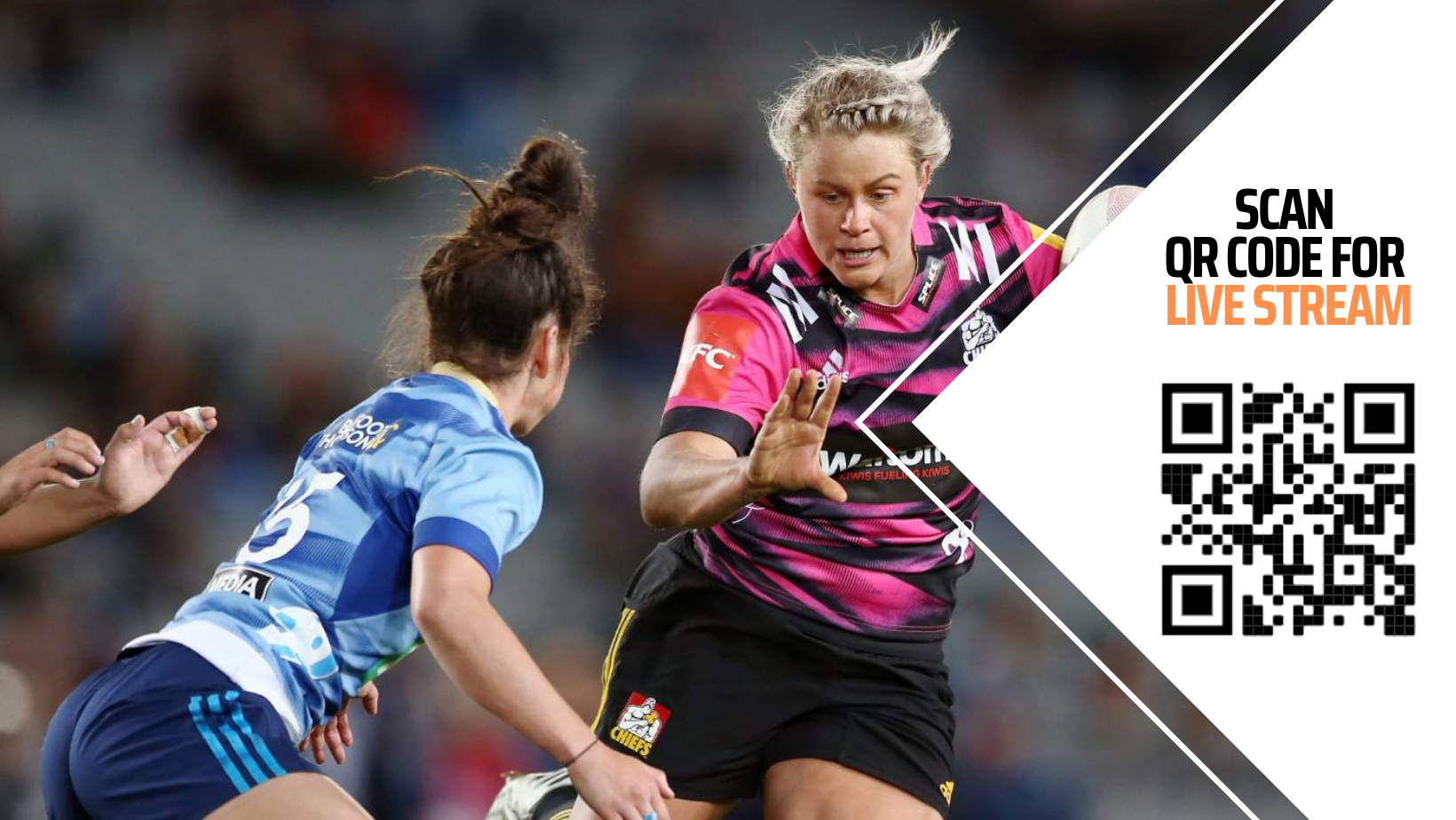 Super Rugby Aupiki is a professional women's rugby union national club competition in New Zealand. Its inaugural season commenced in March 2022. It is a steppingstone between the Farah Palmer Cup and the Black Ferns. Women's rugby in New Zealand will open a new chapter on March 5 when the first-ever Super Rugby Aupiki match takes place at Eden Park.
New Zealand Rugby [NZR] announced the draw for the inaugural Super Rugby Aupiki season on Friday, with the Blues to stage the competition's maiden fixture against Chiefs Manawa in Auckland on the first Saturday of March.
The match will act as a curtain-raiser to the Super Rugby Pacific clash between the men's teams of each franchise, which is scheduled to kick-off at Eden Park later that afternoon.
How to watch Super Rugby Aupiki 2022
All 91 Super Rugby Aupiki games will be available to watch live on Stan.
You can sign up for the streaming service here.
The weekly Saturday night match will be simulcast live free-to-air on the Nine Network.
| Team | Coach | City | Stadium | Capacity | First season |
| --- | --- | --- | --- | --- | --- |
| Blues | Willie Walker | Auckland, Auckland Region | Eden Park | 50,000 | 2022 |
| Chiefs | Allan Bunting | Hamilton, Waikato | FMG Stadium Waikato | 25,800 | 2022 |
| Hurricanes | Wesley Clarke | Wellington, Wellington Region | Sky Stadium | 34,500 | 2022 |
| Matatū | Blair Baxter | Christchurch, Canterbury | Orangetheory Stadium | 18,600 | 2022 |
Super Rugby Aupiki will feature almost 50 current or former Black Ferns players across the four squads. The Chiefs boast the most international experience, nudging slightly ahead of the Blues with almost 200 combined Black Ferns caps. Matatū sees the most domestic experience with almost 800 Farah Palmer Cup caps between the 23 contracted players, over 200 more than the next team. 
Got a better joke? Drop it in the comments below 👇 👇 👇 #SuperRugbyAupiki pic.twitter.com/Eb4bfnlfz0

— Sky Sport NZ (@skysportnz) February 3, 2022
SUPER RUGBY AUPIKI 2022 SCHEDULE
ROUND 1
| TIME | DATE | GAME | VENUE |
| --- | --- | --- | --- |
| 1:45 PM | Saturday 5 March |  Blues vs Chiefs | Eden Park, Auckland |
| 3:45 PM | Sunday 6 March |  Matatu vs Hurricanes | Orangetheory Stadium, Christchurch |
ROUND 2
| TIME | DATE | GAME | VENUE |
| --- | --- | --- | --- |
| 1:45 PM | Saturday 12 March |  Hurricanes vs Blues | Sky Stadium, Wellington |
| 3:45 PM | Sunday 13 March |  Chiefs vs Matatu | FMG Stadium, Hamilton |
ROUND 3
| TIME | DATE | GAME | VENUE |
| --- | --- | --- | --- |
| 1:45 PM | Saturday 19 March |  Blues vs Matatu | FMG Stadium, Hamilton |
| 4:45 PM | Saturday 19 March |  Chiefs vs Hurricanes | FMG Stadium, Hamilton |
All times are displayed in NZDT
Stream Women's Super Rugby 2022 Live Online in Australia and New Zealand
Super Rugby female on Free to Air
One game from each round of Super Rugby female will be broadcast live on free to air with 9Gem. Nine has signed a new deal with Rugby Australia until 2023. This deal also includes Rugby Championship and Bledisloe Cup games, meaning all Wallabies games will also go out on free to air.
Watch Super Rugby Aupiki Live Online
Every game from the Super Rugby Aupiki and Super Rugby Pacific tournaments are broadcast live and exclusive on Nine and Stan Sport. Stan sport costs as little as $10/month and is only available as an add-on alongside a standard Stan Subscription.
Stan's new venture into International and Domestic Rugby is also backed up by a stellar commentary team that will appease both new and seasoned fans of the game.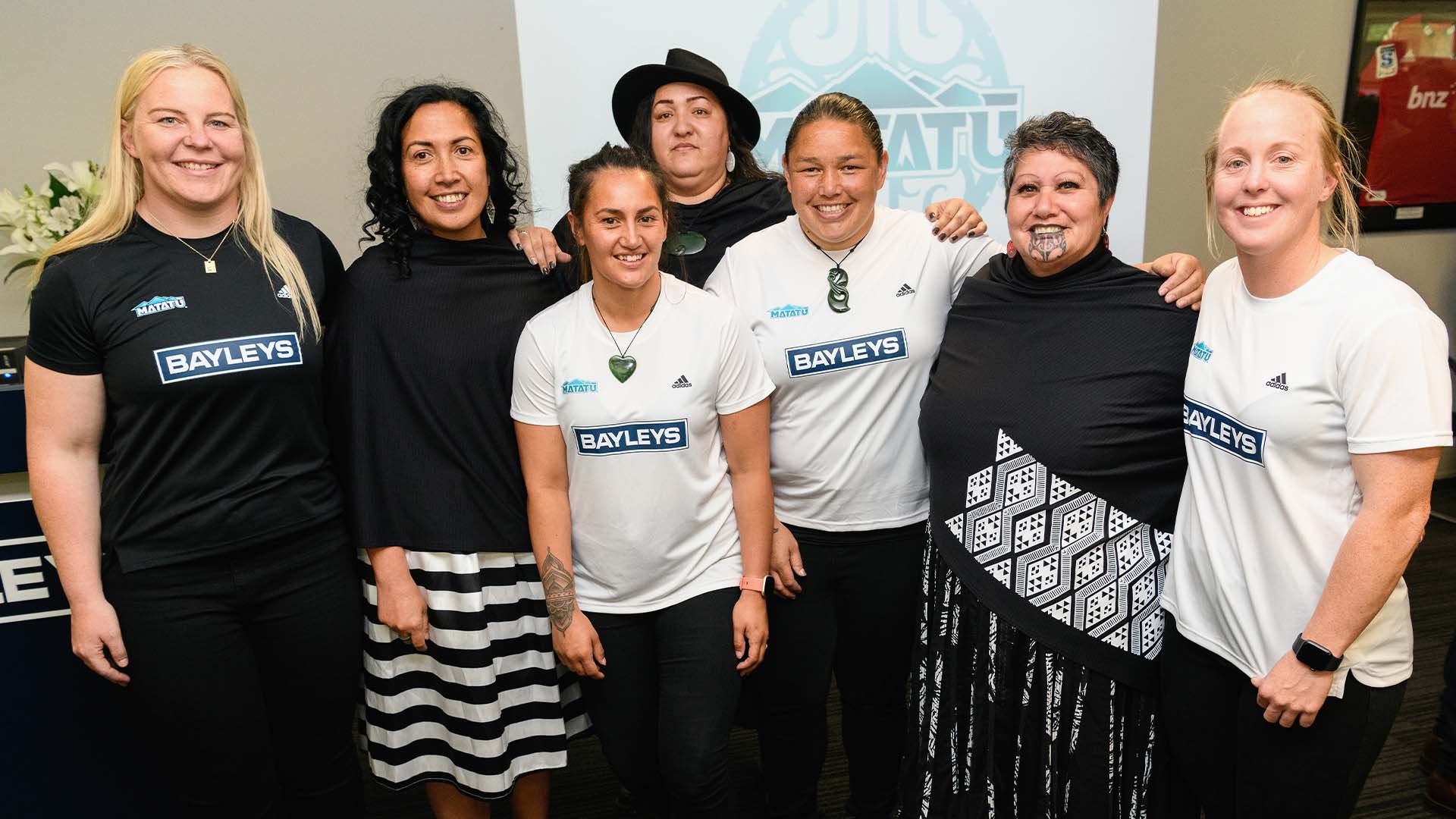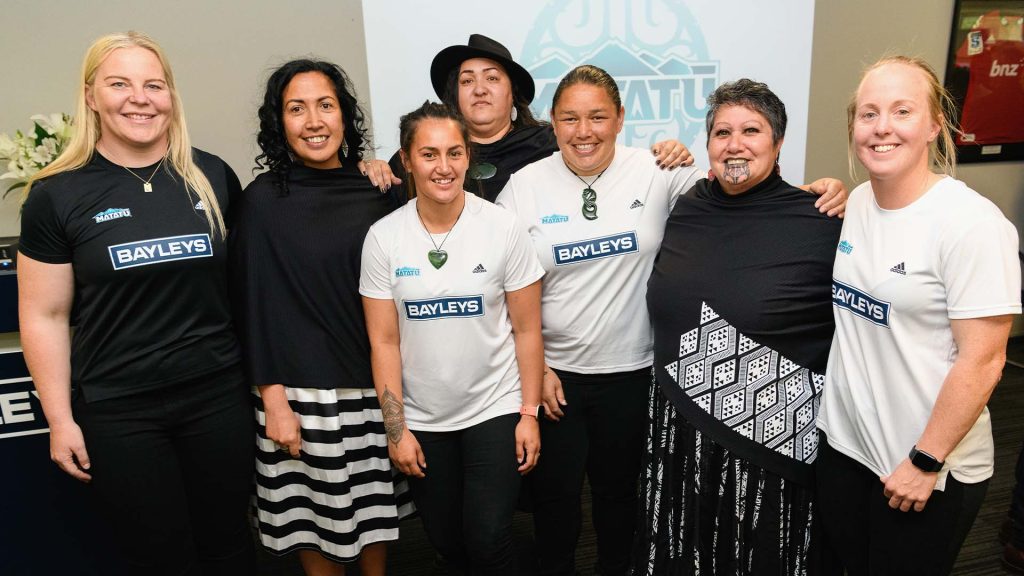 Sky Super Rugby Aupiki | NZ Rugby
For the inaugural season in 2022, the competition consists of four rounds, including a Super Round hosted in Hamilton, and a final between the two top-placed teams at the end of March.
For more on the Sky Super Rugby Aupiki teams, you can visit their respective websites:
You can keep up with the latest news and competition results on the official Sky Super Rugby Aupiki website.
Blues Squad: Eloise Blackwell, Sylvia Brunt, Sam Curtis, Ruahei Demant, Princess Elliot, Theresa Fitzpatrick, Tenaija Fletcher, Mele Hufanga, Aldora Itunu, Tafito Lafaele, Patricia Maliepo, Liana Mikaele-Tu'u, Ilisapeta Molia, Natahlia Moors, Krystal Murray, Aleisha-Pearl Nelson, Te Kura Ngata-Aerengamate, Melanie Puckett, Maiakawanakaulani Roos, Aroha Savage, Kalyn Takitimu-Cook, Vineta Teutau, Rebecca Todd, Cristo Tofa, Luisa Togotogorua, Chryss Viliko
Chiefs squad:Chelsea Alley, Ariana Bayler, Kelly Brazier, Luka Connor, Georgia Daals, Victoria Edmonds, Les Elder, Stacey Fluhler, Carla Hohepa, Chyna Hohepa, Grace Houpapa-Barrett, Tanya Kalounivale, Maia Joseph, Arihiana Marino-Tauhinu, Angel Mulu, Kendra Reynolds, Kennedy Simon, Awhina Tangen-Wainohu, Pia Tapsell, Santo Taumata, JayJay Taylor, Harono Te Iringa, Hazel Tubic, Ruby Tui, Renee Wickliffe, Kelsie Wills, Portia Woodman
Hurricanes squad: Sapphire Abraham, Ana Marie Afuie, Lauren Balsillie, Kat Brown, Carys Dallinger, Esther Tilo-Faiaoga, Dhys Faleafaga, Lyric Faleafaga, Teilah Ferguson, Sarah Hirini, Iritana Hohaia, Isadora Leio-Laupola, Ayesha Leti-I'iga, Marilyn Live, Joanah Ngan-Woo, Jayme Nuku, Kaipo Olsen-Baker, Jackie Patea-Fereti, Chey Robins-Reti, Layla Sae, Kahurangi Sturmey, Vic Subritzky-Nafatali, Monica Tagoai, Ngano Tavake, Janna Vaughan, Selica Winiata. 
Matatū squad: Lucy Anderson, Chelsea Bremner, Alana Bremner, Grace Brooker, Kendra Cocksedge, Natalie Delamere, Amy du Plessis, Terauoriwa Gapper, Julia Gorinski, Di Hiini, Renee Holmes, Lucy Jenkins, Rosie Kelly, Michaela Leonard, Pip Love, Martha Mataele, Arabella McKenzie, Liv McGoverne, Kilisitina Moata'ane, Greer Muir, Marcelle Parkes, Moomooga (Ashley) Palu, Georgia
What does the name Super Rugby Aupiki mean?
Organisers wanted the name to reflect a stepping stone between the Farah Palmer Cup and the Black Ferns.
New Zealand Rugby's Māori Cultural Advisor Luke Crawford linked the name to the narratives of the ascent of Tane to the highest heavens to retrieve the three baskets of knowledge.
And that is why Aupiki was chosen as the translation means 'the ascent to the upper most realm'.