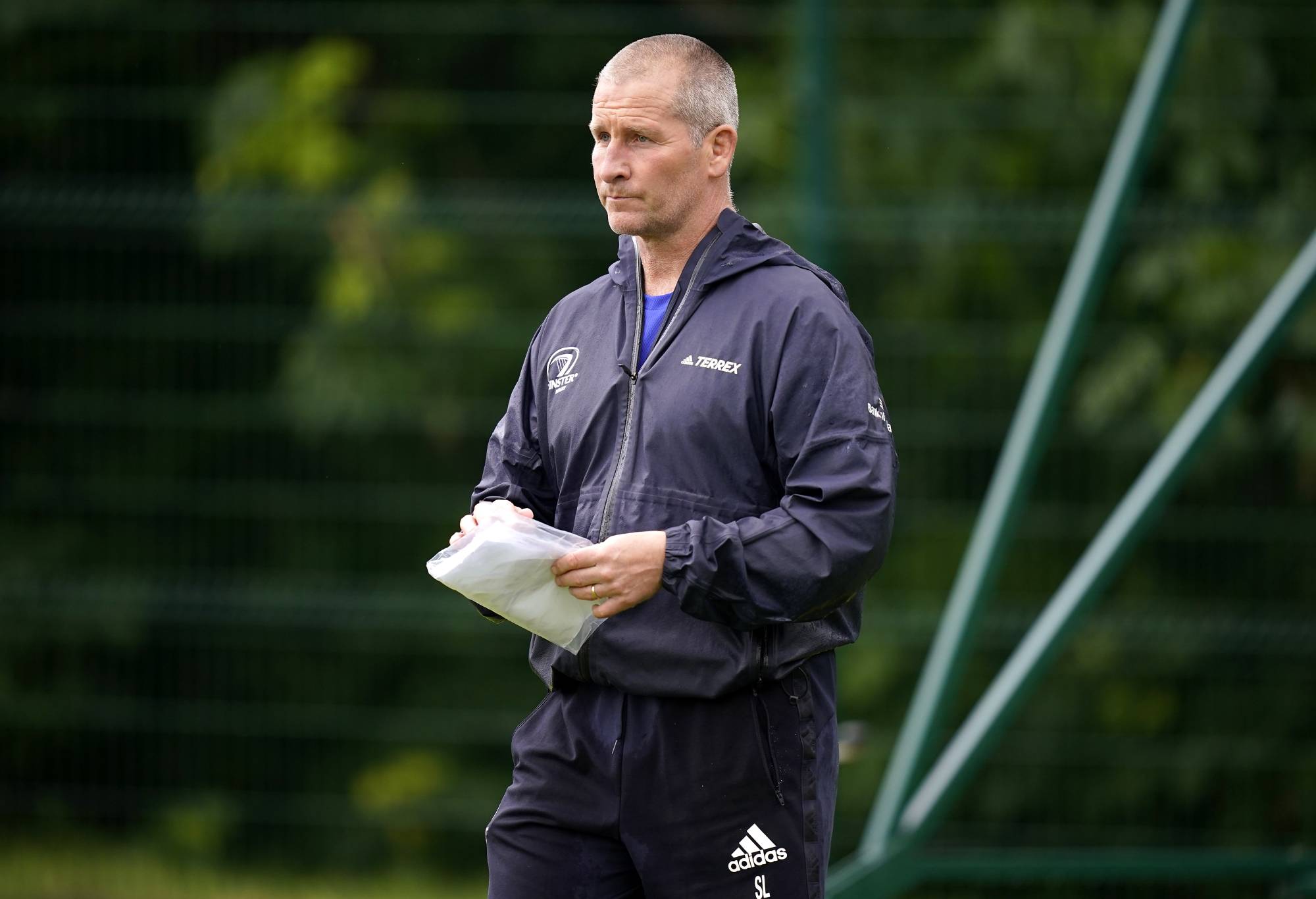 Former England and current Leinster coach Stuart Lancaster says the All Blacks' lack of clarity under Ian Foster is the reason for their freefall down the world rankings and home series defeat against Ireland.
Lancaster and The Roar analyst Nick Bishop joined Harry Jones for a special edition of The Roar Rugby Podcast this week that included a fascinating chat about the role of coaches in the modern game.
Listen to the chat here or follow on your podcast app of choice
As coach of Irish giants Leinster, Lancaster has a strong relationship with his former assistant Andy Farrell, the head coach of the Irish team that stunned the All Blacks last month.
Foster's team won the first game but were outplayed in the next two and subsequently suffered defeat against South Africa last weekend for a fifth loss in six matches to go to an all-time low fifth place on the world rankings.
Another loss this weekend to the Boks could seal Foster's fate as coach.
"We work closely together," Lancaster said of the relationship with Farrell. "The Leinster province and the Irish national team are very similar in terms of the makeup of personnel, the players.
"So the cohesion factor is very strong. I think we're very similar in our philosophy in terms of how we see the game and how we coach the game both at provincial level and at national level. So when you watch both teams play, you'd see a lot more similarities than differences."
He said the Kiwis used to enjoy a similar level of cohesion but it was no longer the case.
"I played against New Zealand six times with England, Lancaster said. "What struck me in that period – I'm coaching against Dan Carter and Richie McCaw – it was an unbelievable team, but it was the simplicity of how they play the game and the emphasis they put on the core skills and the decision making and the scanning on the back of it."
He said Ireland went into the series with "clarity on the game plan in how we're going to defend and how we're going to attack.
"I don't think the same clarity exists in New Zealand at the moment. When I look at them defensively I can see why Ireland attacked them the way they did. And when I look at their phase attack and their set piece attack, I can see again, the same level of uncertainty.
"So it's not just combinations, it's clarity. The first thing that comes is clarity of philosophy, like how are we going to defend and how are we going to attack and what's our principles of play, and then you build your selection around that.
"But if you haven't got clarity on those things, and then you are in an ever-changing team. It's very, very hard to get that second sight, that instinct, the ability at the razor-sharp end of international rugby, to do things on instinct.
"Post-2015 I don't think they've ever really managed to hit the same heights."
Lancaster said he felt southern hemisphere sides had ignored the progression of northern hemisphere defences.
"As well as Ireland attacked against NZ they also defended very well," Lancaster said. "I don't think that the southern hemisphere quite appreciates the growth of that side of the game in the last five years.
"I honestly believed Ireland were going to win. I didn't think it was going to be easy but looking at the New Zealand defensive system, looking at New Zealand's attacking design and skill set over the last 12 to 18 months, I was always confident Ireland were going to be more than competitive out there."
Nick Bishop also tapped into the cohesion theme.
"They're at the stage where they seem to be looking for outstandingly talented individuals that don't necessarily combine as units or sub-units within the team," Bishop said of the All Blacks.
"If you compare the Irish midfield with the New Zealand midfield in that third Test in Wellington, the comparison was quite brutal, because you had Ireland playing a natural number 10 with two centres in Bundee Aki and Robbie Henshaw against a converted wing, a converted fullback and another converted fullback.
"You could see that Aki and Henshaw knew exactly what they had to do in the little physical details of the game. And I don't think that was as obvious in guys like Rieko Ioane and David Havili and that's what experience brings you."
Lancaster also went deep into the current issues in the game around concussion protocols and the need for the sport to become more about evasion and less about collisions in future.
"We would always coach Leinster so that we want to play to space, it is an evasion game. Now obviously, there are going to be elements of contact within that," he said.
"We're trying to get shoulder tackles, we're trying to run good lines, we're always looking to play space, we're looking to run out from a kickoff we're looking to play to the edge of a scrum we're looking to have a style that gets us straight to the edge and gets the opposition moving around.
"The last thing we want to do is to start running into brick walls and trying to power our way over because in Ireland, we don't have huge players like South Africa do or Will Skeletons running around. So we have to play the game of movement and place space all the time.
"I think that makes it a better product to watch. I think we want ball in play over 40 minutes. So we want better athletes who are less heavy.
"But for all that to happen, we need to police the defence."
Rugby – The Roar