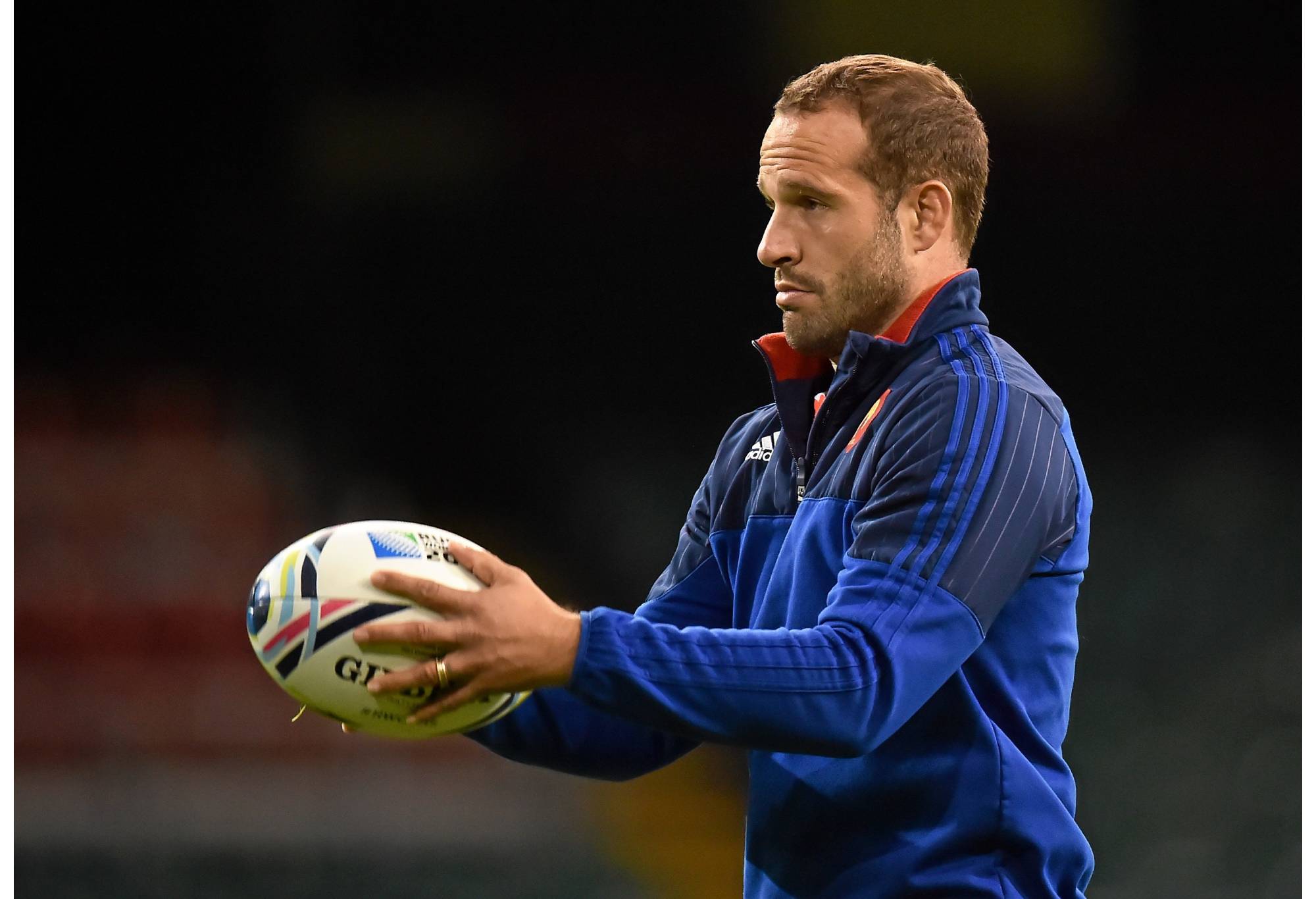 Cronulla's field goal hero Nicho Hynes paid tribute to the Sharks' secret weapon: kicking coach Freddy Michalak.
His coaching certainly paid off on Saturday night, as Cronulla halfback Hynes iced his first shot in the second half of golden point extra time after watching teammate Matt Moylan miss twice and South Sydney superstar Latrell Mitchell missed an incredible three times.
"He's been great," said Hynes of Michalak, who is set to return to France in the coming days.
"He's a really good guy and he's got my technique a bit better. My ball drop and going through the rhythm of kicking. He's been unreal and I'm extremely grateful for him. Hopefully I can go over there and learn a bit more from him."
The French union legend has been helping behind the scenes in the Shire for a few weeks, following on from previous NRL work with the Sydney Roosters, where Sharks head coach Craig Fitzgibbon was previously an assistant.
"Fitzy worked with him at the Roosters and his wife is from down here," added Hynes. "He was here on holiday, he must have spoke to Fitzy and had a bit of spare time so he came in.
"He came up to Townsville (for their win over the Cowboys) with us and spent a bit of time here now and again."
Hynes has struggled with his kicking at times this year. He admitted that the difficult conditions at Shark Park had affected his early season form, with the exposed location on the Woolooware Bay inlet producing swirling winds and La Nina making life difficult.
"The wind has dropped down!" joked Hynes when asked about his improved accuracy from the tee.
"I've worked harder on my technique and where I position myself when I'm coming in to the ball. I'm working extremely hard and just getting better and better at it so that we can kick four to six into finals time."
The halfback had been perfect all night – 4/4 – but when the time came for field goals, it was his five eighth Moylan who had the first two shots.
"He wanted to have a crack," said Hynes. "If he wants to back himself, I'll back him as well. For the second one, Latrell shot out and tackled me so it was the only option really. At half time (in extra time), I knew if we got a good position I wanted it. I got it and got lucky."
Taking the big shots is part of the allure of joining Cronulla. At his previous club, Melbourne, Hynes was well down the pecking order and said that he wasn't likely to push the likes of Cameron Munster, Jahrome Hughes and Cameron Smith out of the way to grab the ball with the game on the line.
In black, white and blue, it's a different story.
"I've come here to own this team," he said. "They're my team, I'm the halfback and I have to own those big moments, so I'm happy that I did.
Rugby – The Roar