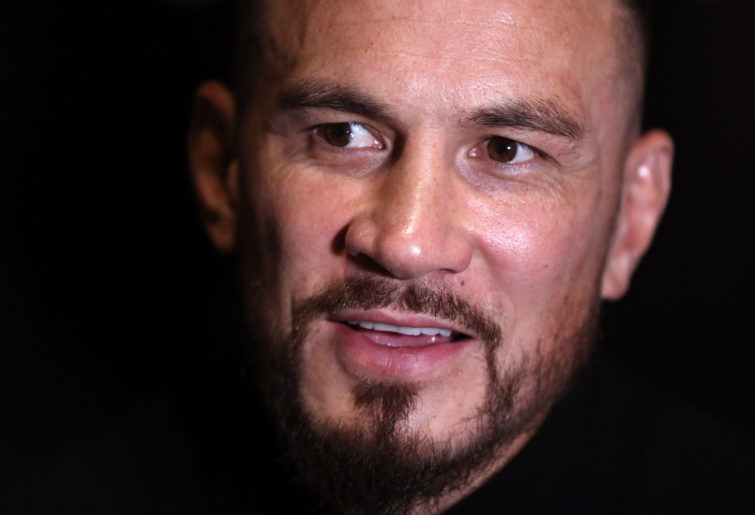 In 2015 New Zealand had possibly the best rugby squad ever assembled for a World Cup, but the slow decline of internal standards since 2003 has manifested on the field since 2016.
In 2015 Charles Piutau announced he was going to Ulster after the 2016 Super Rugby season. New Zealand Rugby chiefs responded quickly. They didn't agree to a contract extension, leaving Piutau scrambling to find a club. He was effectively banished from New Zealand rugby and the All Blacks.
Seven years later, during the Ireland series, Karl Tu'inukuafe played for New Zealand and then joined Montpellier. New Zealand Rugby were aware he was going but needed him to play. Patrick Tuipulotu came straight back into the New Zealand squad, having just returned from Japan.
Sports opinion delivered daily 
These players were not the reason for the decline, they were just the personification of it – in fact the decline was down to years of losing players at All Blacks, Super Rugby and NPC levels. The reasons can be personified by the movement of four players from New Zealand to Europe.
Andrew Mehrtens was born in South Africa but had spent most of his life in New Zealand. He was a New Zealander through and through. Under the 2003 Kolpak ruling in the EU, he could be treated the same as an EU citizen if he had a South African passport.
He finished with the All Blacks in 2004 due to being passed by Dan Carter. With only Super Rugby and NPC for the rest of his career, he headed to Europe. Players like Mehrtens are not the NZRU's fault, as it was out of their control.
Mehrtens saw that even though he was 32, rich owners would pay him a king's ransom to join their club. He played for eight years in Europe, finishing at 40. His bank balance had grown substantially as well.
Many other former All Blacks followed him by using their passport options and signing with a project club. These signings were statements of intent for these clubs.
These players brought more than playing time. They brought in a lot of experience to give to the team, they drove standards and they improved their clubs' young players, not New Zealand players.
Dougie Howlett was a different situation. He was not a retired All Black. He was still the current shirt holder and a top Super Rugby player. In his three appearances in the 2007 World Cup he scored six tries, making him New Zealand's highest try scorer for the tournament and the record try scorer for his country, a record he still holds.
He wasn't selected for the Blues in the 2008 Super Rugby season, because he was not going to make the 2011 World Cup. New Zealand Rugby deemed resources were best spent elsewhere.
Unemployed, he found a new club in Munster in 2008, one of Europe's top teams at the time. He played for five years for them, winning a Champions Cup. European clubs have only two foreign spots in a matchday 23. As Kolpak players from South Africa and the Pacific Islands didn't count as foreigners, these spots were taken up by All Blacks and Wallabies. Given there were 76 foreign spots up for grabs across 38 clubs, it is not surprising that almost all the All Blacks and Wallabies were on the shopping list.
Sonny Bill Williams was probably the biggest New Zealand player since Jonah Lomu in terms of commercial value. It meant he and not New Zealand Rugby, which was new to the union, held the power.
In 2014 and 2015 there was a contrasting treatment of Charles Piutau and Williams. In 2014 Williams, after finishing his rugby league season, played two NPC games. This was a year earlier than previously announced just a few months earlier. The simple reason was New Zealand Rugby would make more money with Williams in the squad. Piutau, a starting All Blacks player, was not taken to the 2015 World Cup, because he provided no commercial power.
Williams was in three World Cup squads, a Lions series squad and an Olympics sevens team, but he was one of the first All Blacks hired to be an All Black, not a Super Rugby player. New Zealand Rugby didn't really care about his involvement in Super Rugby or NPC other than to tick boxes.
From 2008 to 2019 he spent six out of a possible 11 seasons in Super Rugby. In that time he spent two seasons in France, one season in Japan, two seasons back in league, a year with the sevens and seven boxing matches – not a typical All Blacks career.
Because of him, the sabbatical is now taken up by most starting All Blacks. We also have the Patrick Tuipulotu rule, where playing an NPC game to save face is now also gone. With fewer Test-standard and former Test players, the average age of Super Rugby squads has reduced.
World Cup players now make plans to leave Super Rugby permanently or for a sabbatical. The average starting age in Super Rugby is dropping. For New Zealand teams in 2012 it was 25.09 years old, in 2016 it was 24.74 years old and in 2020 was 24.52 years old.
Finally, there are NPC players who are struggling to break into Super Rugby. After all, there are only five teams and at most 200 players connected to those teams in each country. Even if New Zealand and Australia had perfect pathways, players would get lost because of national set-ups preferring certain types of players. They have limited resources, and their second level is semi-pro or very low-paying professional. Little Uini Atonio, who went from NPC cast-off to French international in three years, shows this best.
In 2011, 21-year-old Uini Atonio, a lump of a loosehead prop, was cut loose by Counties Manukau after two years. For those who know him, he is not a Super Rugby-style player, so he was unlikely to get through the screening process that is the NPC. In his own words, he was happy with life, double-jobbing as a rugby player and a landscape gardener. But once cut, he had to look seriously if he wanted to be a rugby player or give up on his dreams.
La Rochelle, then in the Pro D2, signed him as a full-time professional. In the November Tests in 2014 he made his French debut, having waited to complete his residency. He may have made Test level earlier if not for that. In November 2021 every New Zealander knew they had let one go.
It might be no surprise that the man taller and heavier than the average gorilla was going to make it. He was taller and 30 kilos heavier than Jerome Kaino. But there are lots of kids who don't stick around in the NPC or Australian clubs, mainly for financial or playing style reasons. Dupont made it in professionalism when his academy closed in Auch due to relegation from the Pro D2. He had 30 other academies to pick from. He signed for Castres, as he was not good enough for Toulouse, who were closer. He also became fully supported by the club financially, with a clear path to first-team rugby.
Connacht are a mid-table URC team. They won three of their four games against the South Africans and made the last 16 of the Champions Cup. They will be known as the team that stole Bundee Aki, Mack Hansen and, as of the new season, Byron Ralston from Super Rugby teams. But they also have Leva Fifita, Dominic Robertson-McCoy, Jarrad Butler, Shamus Hurley-Langton, John Porch and Finlay Bealham. These were all taken from the level below Super Rugby. All of these players would now get into Super Rugby squads as they are good enough to get into Connachts. They might not make the Crusaders, but they would make others. This means Connacht have not taken just three players from Super Rugby but have taken nine players, three of whom are current internationals.
Going off Super 12s as the most balanced, for every five players New Zealand have at a given level, South Africa have four players and Australia have three players. If New Zealand produce 500 players good enough for NPC level and higher, South Africa have 400 players and Australia have 300 players.
Because nations could fit players into only 200 Super Rugby spots spread over five teams in the 2011 expansion, new Zealand could accommodate 40 per cent in Super Rugby, South Africa 50 per cent and Australia 66 per cent. Excess players needed to move out move up.
Now that players are leaving from all levels at all ages for the reasons outlined, weaker players are having to be drafted into Test rugby, Super Rugby and NPC. With weaker competition for places, it also produces weaker players. With New Zealand Rugby casting aside players who leave the system, many young players are left with two choices at about 20 years old, those being to turn professional or stay in New Zealand.
Rugby – The Roar