Here's how to watch the 2023 Moana Pasifika vs Drua broadcast super rugby on FloRugby. The 2023 Moana Pasifika vs Drua Fijian Drua will play each on Saturday night starts on February 24, 2023.
Super Rugby Pacific rivals Moana Pasifika and the Fijian Drua will play each on Saturday night in a highly anticipated matchup at CommBank Stadium in Sydney. The two teams that put the Pacific into Super Rugby Pacific will meet for the first time this weekend, with the Fijian Drua hosting Moana Pasifika in Sydney.
The match is the first meeting between the two teams, and also marks the first time two fully professional Pacific Island clubs will play one another, making it the unofficial final for professional club rugby in the Pacific Islands.
"It's a celebration of both teams inclusion into Super Rugby. We're all on a similar journey. It's going to an exciting occasion to this week. The two teams are pretty evenly matched and it'll be a great spectacle for our fans", said Moana Pasifika Coach Aaron Mauger.
Super Rugby Moana Pasifika vs Drua to meet in unofficial Pacific Final in Sydney
Both teams are currently ranked at the bottom of the Super Rugby table and unable to make the finals. So far, they have both only had a single victory, but produced a spate of exciting near losses and displayed a steady improvement through the course of the competition.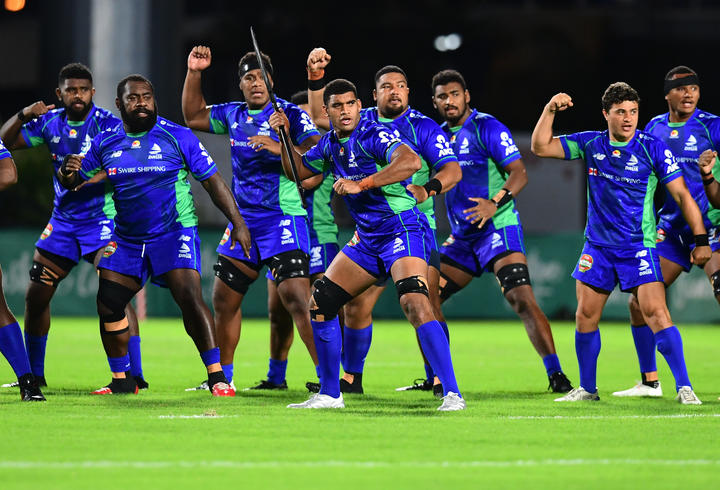 Moana Pasifika captain Sekope Kepu and Mauger said Moana Pasifika and Drua are inspiring future generations of Pacific Island rugby players.
"There's definitely been a mentality shift in the way we look at our games", said Mauger.
"In the last two week, we have been in a position where we had more ball than the opposition, so we're learning to hold the ball and build pressure."
IT'S A FA'AVAE, NOT A HAKA ✊🏽

In light of our historic match against the Fijian Drua, we will be unveiling our Fa'avae 🔥

It is a declaration of the foundation that we launch from. It is not a call for a challenge. 1/2 pic.twitter.com/5WkSE8FD5S

— Moana Pasifika Rugby (@MoanaPasifika_) May 13, 2022