The Steel City 7s spirit wear store will be available through June 5th at 11:59pm. We will begin processing all the orders together and will be available for pickup at the tournament on June 25th.
We are excited to host our 14th Annual Steel City 7s Tournament again this year at McKinney Soccer Complex in the northern suburbs of Pittsburgh. We are hoping that you'll join us and make this year's tournament better than ever!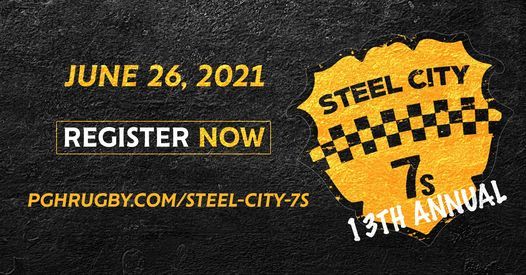 Add this item to your cart and checkout to register for the Steel City 7s 2022 tournament, or Click here to register and arrange payment a different way.
Join us on Saturday June 25th at McKinney Soccer Complex on 420 McKinney Road, Wexford, PA 15090.
We will be hosting the following competition pools:
Women's Open
Women's Social
Men's Open
Men's Super Social
High School Girls
High School Boys
Entry fees:
Men's, Women's:$300
High School Boys & Girls:$250
Second Side Discount:$25