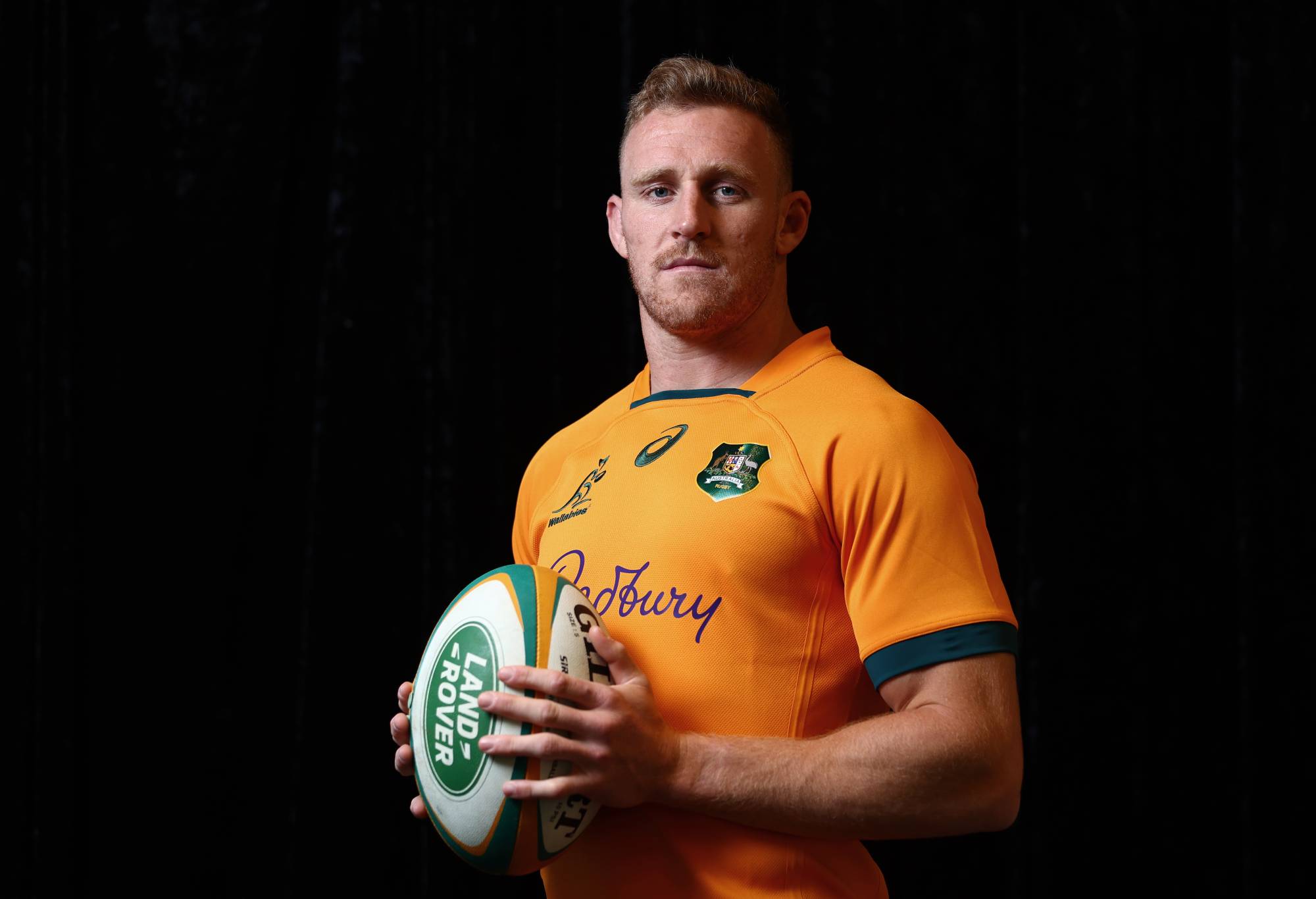 All Blacks fans have been warned that New Zealand rugby is set for a "great decline" to rival that of Australia this century unless it addresses key issues.
Prominent rugby writer Paul Cully has written an opinion piece on Stuff that will cause palpitations for Kiwis who are not already worried about the state of the game in New Zealand.
"Having lived in Australia for a period covering the Wallabies' great decline (2000-2013), I have a warning for New Zealanders in the wake of the All Blacks loss to Argentina on Saturday: the length and depth of New Zealand rugby's decline is entirely dependent on the decisions made in the next year or so," wrote Cully, in a column titled 'How the All Blacks have become the New Wallabies'.
Cully details a long list of ailments facing New Zealand Rugby.
"Everything about the All Blacks' performance on Saturday screamed decline: you don't get to that point unless a number of things have gone wrong
"Here are some of the symptoms and/or causes of the Australian decline: do they sound familiar?
"A lack of alignment between the governing body and the test team; an over-sensitivity to criticism; a lack of effective relationships between the national side and the Super Rugby clubs; the atrophying of professional players' skill levels; the development of saviour syndrome amongst fans (if only coach A/player A were involved it would be just fine); player power; a complete disconnection between the rich professional game and the grassroots; clear evidence of people within the rugby system working in silos; an inability to work out what to do with the 'third tier' of rugby (NPC); the loss of coaches overseas; a misguided belief that what worked previously will work again; blaming external factors (the refs, the rules); and performance inconsistency."
Cully goes into more depth and the full column is worth a read for fans on both sides of the ditch. And his conclusion is bracing too.
"The decline is real, and it's time to do something otherwise Richie McCaw will become John Eales, the player Australians tell their grandkids about as a reminder of the good old days," he writes.
'You want to reward performance'
Former Wallabies star and The Roar expert Will Genia was full of praise for Reece Hodge after his impressive performance at No.15 in the first test in Adelaide, but Australia's Mr. Fix It was reluctant to talk himself up.
"I'm just happy with the way that I played my role," Hodge said. "We've got a job to do and back it up next Saturday.
"I don't really like talking about myself too much.
"I'd rather just talk about the team win and if I can play a role in that and do my job, then I'm happy."
Coach Dave Rennie hasn't been able to settle on a fullback option over the past year with Tom Wright, Andrew Kellaway, Tom Banks, Jordan Petaia and Kurtley Beale all used along with Hodge.
Kellaway remains an obvious option in Sydney this weekend, having come on late in Adelaide after seven weeks sidelined.
"You want to reward performance and Hodgey was very good," Genia told The Roar. "He's gives you a good kicking option with a big boot. He's very safe and does the simple things well. He's always across his detail.
"He'll know simple things like which kicker likes to kick off his left boot in space. He will look at minute details like that, to make sure that he's all across everything he needs to know in terms of his positioning.
"I actually thought that was one of his better Test matches. It seems like he's more suited to fullback than any other position. "
Hodge has 58 Test caps but has always hovered on the fringes of selection.
"In the past, my accuracy has let me down a little bit in different aspects in my game," he told reporters.
"I'm almost as hard a marker on myself as anyone and I want nothing more than to be playing consistent Test rugby.
"I strive to be better every day and perform and, more importantly, be someone that my mates can trust out on the field."
'We want to play inside the law book'
While Nic White has endured plenty of public criticism for his flop against South Africa players on both teams have been hesitant to buy into the debate over wteher or not he went too far.
White made a meal of Faf De Klerk's slap on the face in the Adelaide Test, with many rugby people bemoaning what they considered to be a soccer-style simulation.
Springboks prop Steven Kitshoff was asked if his team felt the Wallabies were allowed to get away with "gamesmanship" when playing in Australia and if that affected the Boks.
Taking his time to choose his words carefully, Kitshoff replied: "As a team we want to play the game inside the law book with as much aggression, power and speed as possible.
"We never look for shortcuts in any way. What happens is games are played and you are trying to get the upper hand as much as possible.
"It all comes down to ref interpretation, the way the ARs [assistant referees] are seeing the way the game has panned out and the stakes that are involved.
"I don't want to comment on the opposition getting away with certain tricks or tactics. We just want to play a great Test match."
Kitshoff said he believed the Boks will respond in Sydney after successive losses to New Zealand and Australia. South Africa haven't won in Australia snce 2013.
"Two defeats is a bitter pill to swallow, but I still believe totally that this is a talented and experienced World Cup-winning team," Kitshoff said.
"If we execute our plans we will get back on the winning track. I have complete confidence and believe with my whole heart that this team can get anything right.
"As players, we are very disappointed with back-to-back losses.
"But I believe it is all in our control and this team has got the capability, talent and experience to be world beaters.
"I feel confident this Springbok team can excel at any given moment. As the saying goes, seven days is a short time, but in rugby terms, it is a lot of time to turn things around. So I truly believe this team can turn things around and play a winning style of rugby."
Cron sizes up his Force team
New Western Force coach Simon Cron has set his sights on turning his side into one of the buffest teams in Super Rugby Pacific, and says simply making the finals won't be considered good enough.
Cron has been tasked with turning the new-look squad into a powerhouse after taking over as coach from Tim Sampson.
Pre-season training doesn't officially start until October 1, but Cron is keen to get the ball rolling early.
One of his initial aims is to add significant size and strength to his squad to help transform the Force into a beefed-up unit.
"One of the things we need to do is dominate the contact zone," Cron told AAP.
"Rugby is a pretty simple game. If you win the gain line, it goes a long way to winning the game.
"So right now we've increased the focus on weights and the mass.
"We're looking at nutrition, and our strength and conditioning coaches are working on world-class weights programs.
"It's about putting on lean muscle mass, not fat."
Super Rugby Pacific is a 12-team competition, with eight of those clubs qualifying for finals.
The Force only narrowly missed out last season despite posting a woeful 4-10 record.
Billionaire owner Andrew Forrest wants to turn the Force into one of the best rugby clubs in the world, and Cron is embracing the challenge.
It's why merely making the finals in 2023 won't be considered a success.
"I would not set the bar at finals, because it's too low a bar," Cron said.
"I'm not OK with it."
There has been plenty of player movement at the Force since the end of last season.
Veterans Jeremy Thrush, Richard Kahui, and Greg Holmes all retired, while Fergus Lee-Warner, Kyle Godwin, Santiago Medrano, and Jake McIntyre are among the players who have left the club.
Wallabies hooker Folau Fainga'a headlines the new recruits, which also includes former Rebels skipper Michael Wells and ex-Chiefs flyer Chase Tiatia.
The Force's acquisition of former Reds playmaker Hamish Stewart on a two-year deal was crucial after five-eighth Reesjan Pasitoa suffered a serious knee injury that could rule him out for the entire 2023 season.
Cron, a former NSW Waratahs assistant who was coaching Japanese club Toyota Verblitz when he was poached by the Force, wants to introduce an exciting style of play next season.
"The type of rugby will be high skill, high tempo type game, which I think suits the squad we have," he said.
"For me, ball beats man. We've got to make sure all our players can catch, pass, run, tap, trigger – all those things."
Rugby – The Roar