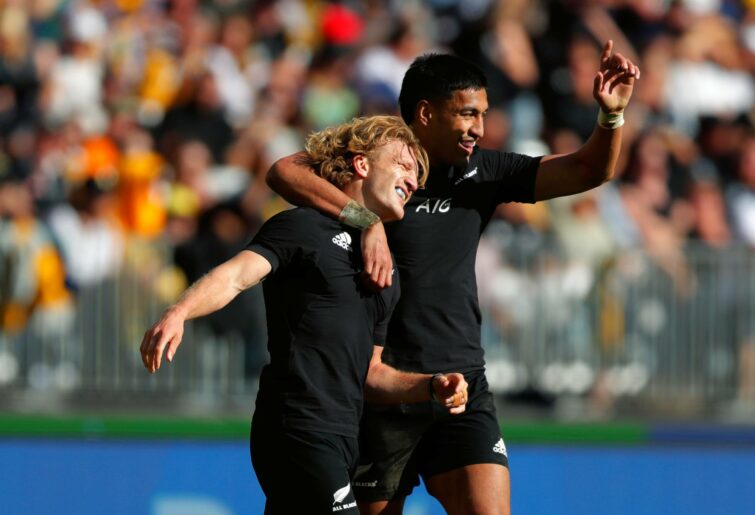 If the June series and the opening rounds of The Rugby Championship have taught us anything, it's that forward dominance wins Test matches.
Having said that, it's the brain ahead of the brawn that leads to forward dominance.
The South African pack, as always, are behemoths. They dominate in the set piece and play to that strength, however the Wallabies' great defensive scrum effort defeated that threat.
The Australians' technical approach to both scrum and lineouts were extremely effective, despite losing a number of our own lineouts.
Argentina over the All Blacks was similar, as New Zealand appeared to dominate the set piece early on, but the Pumas applied pressure and tactics when it mattered.
Whether Argentina and Australia show consistency over the coming weeks is another question, but they certainly showed character and courage in their wins.
For all of the blood letting across the ditch, the Northern Hemisphere nations have always had a forward-dominated gameplan, but the skills and endeavour in the backs was lacking.
That has been reversed in recent years and it is why the Northern Hemisphere teams are standing atop the rankings.
The All Blacks are still probably the most skilful team but structures are nullifying this attack as it is becoming predictable.
If their passes stick, they, quite simply, score more.
Ireland and Argentina have both stormed the Kiwi castle by sheer forward dominance. Although the packs have been reasonably equal in terms of size, the set piece has been the area of dominance for both teams, which will make Ireland a huge threat come World Cup 2023. The Argies may well find similar success, albeit with two big scalps from Wallabies and the All Blacks, but over back-to-back Tests.
The Wallabies are a different kettle of fish altogether. They were atrocious against Argentina, then dominated a huge South African pack through their wits (and perhaps a couple of 50-50 calls).
While the likes of Ireland and Argentina are gaining consistency, the Wallabies, South Africa and New Zealand are showing much of the same.
Australia had their most consistent performance in years, for 70 minutes, but can they do it next week?
Sports opinion delivered daily 
Playing smart is proving to be the measure over playing tough.
Let's hope the Wallabies show consistency next week and the Argies can continue their terrific form.
The November tours will be crucial for next year's World Cup.
Rugby – The Roar