Less than six months remain until the Rugby World Cup of this year, and former All Black Steve Devine has identified the three New Zealand halfbacks he thinks ought to travel to France.
Several veterans and upcoming talents have dominated the Super Rugby Pacific tournament through the first four rounds of this year's season. If it wasn't already obvious, it is now: New Zealand has some top-notch halfback talent.
Veteran All Black Aaron Smith appears to be the only one who will undoubtedly attend this year's event, with a number of players still competing for the other two berths.
Read More :: All Blacks vs Springboks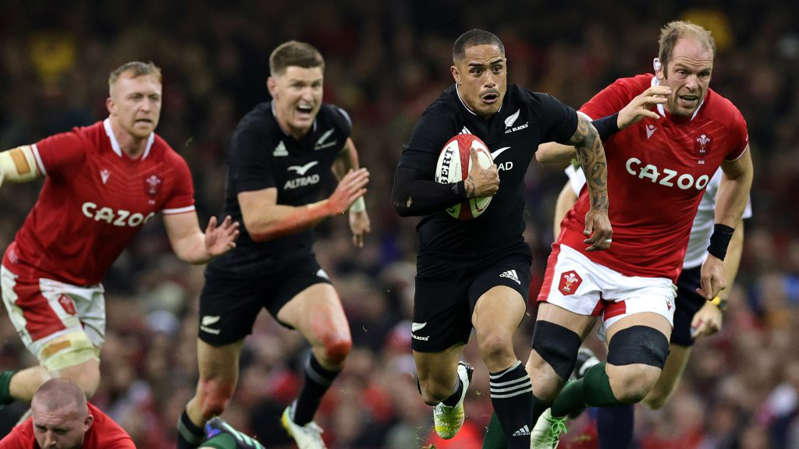 Brad Weber and TJ Perenara made their international comebacks during the Autumn Nations Series, while Finlay Christie and Folau Fakatava were selected for the All Blacks' first Test team of 2022.
After a great Super Rugby month, Hurricanes halfback Cam Roigard has also become a potential World Cup snub. Yet once more, they can't all make the World Cup roster for the All Blacks.
Steve Devine, a former All Blacks halfback, has listed the three players he thinks should represent their countries at this year's World Cup.
According to the situation as it stands right now, Aaron Smith will travel to the World Cup, Devine told SENZ's The Rugby Run.
Check that, leaving two more for you. He and Christie and Weber are definitely the top two halfbacks in the nation right now, or close to it. Unless there is an injury, there are three people who are definitely competing for those two seats.
I prefer Finlay, and for third place right now, I'd definitely go with Weber. Not for any other reason than the fact that he has a little bit more experience, which can be helpful in Rugby World Cup finals.
You're going to need experience if you sustain an injury up there, especially given the All Blacks' potential run to the quarterfinal and semifinal rounds. To qualify for the final, they "essentially have to do three finals in a row."
Pool A includes the All Blacks, the tournament favorites France, and the hosts.
When they face off in the opening round of the Paris competition in September, Les Bleus will try to hand the All Blacks their first pool loss in World Cup history.
2023 All Black Rugby World Cup team
With three titles to their record, New Zealand is the most successful team in the history of the Rugby World Cup and one of the most recognizable sports organizations on the planet. In 2015, they became the first country to win back-to-back Rugby World Cups. They are well known for their haka and talented players.
The Kiwis had a lackluster 2022 after being eliminated by England in the semi-finals in 2019. With a 26-10 loss to South Africa in the Rugby Championship, Ian Foster's team's World Rugby rating fell to fifth, their lowest position ever.
Related: Will this year's Rugby World Cup feature the highest level of competition ever? Will the All Blacks continue their perfect record in their 2023 World Cup encounter against the hosts France?
See who made the All Blacks Rugby World Cup fixtures below, and click here to view the whole schedule of Rugby World Cup matches.
New Zealand's World Cup rugby team pool
At Rugby World Cup Pool A, New Zealand was placed with Italy, France, Uruguay, and Namibia.
France vs New Zealand on September 8 (Stade de France, Saint-Denis)
Namibia vs New Zealand on September 15 (Stade de Toulouse, Toulouse)
Italy vs New Zealand on September 29 (Ol Stadium, Lyon)
Uruguay vs New Zealand on October 5 (Ol Stadium, Lyon)