The HSBC Los Angeles Sevens 7s Rugby Cup Final, Bronze Final Cup Quarter Finals on 27/28 August 2022 is set to thrill fans with the highly anticipated return to HSBC World Rugby Sevens Series
The World Rugby Sevens men's tournament begins on Saturday at 9:50 p.m. ET.
2022 Los Angeles 7s Rugby Day 2/Cup Final Fixtures
Live coverage Los Angeles 7s Cup Finals begins on Sunday
Then it's onto London (28-29 May) before the final leg in Los Angeles (27-28 August).
A huge crowd will welcome all 16 core teams on the men's HSBC World Rugby Sevens Series to Twickenham Stadium on 28-29 May With two rounds to play Argentina lead the men's Series with 118 points, ahead of South Africa on 116 points and Australia with 110 points .
The captains of the 16 teams competing at the HSBC London Sevens at Twickenham Stadium this weekend were treated to an open-top bus ride past some of London's iconic landmarks on Wednesday.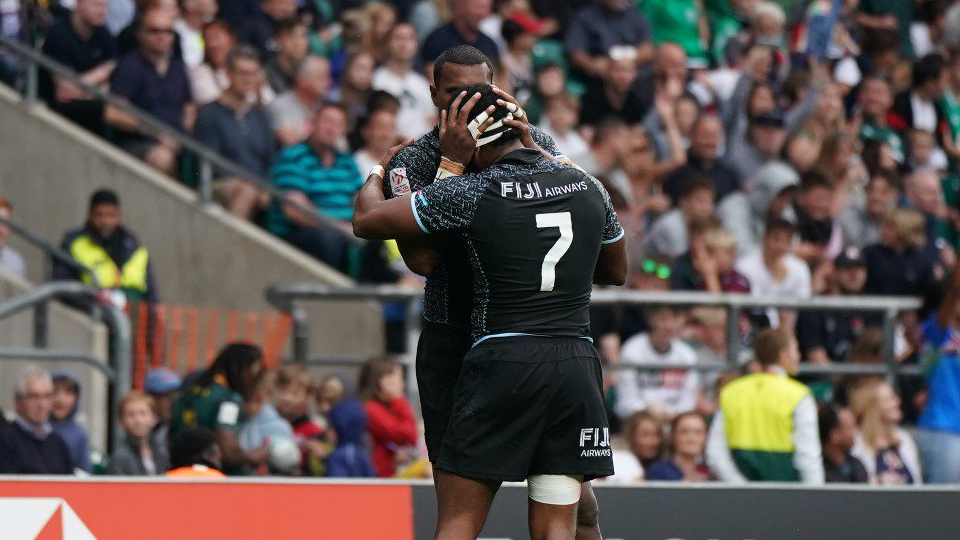 The teams have arrived in England's capital ready to showcase the speed, skill and drama of world-class rugby sevens in front of a huge crowd, with more than 68,000 tickets already sold for the penultimate round of the HSBC World Rugby Sevens Series 2022.
World Rugby 7s 2022 calendar
Men's Vancouver – 16-17 April 2022
Women's Langford – 30 April – 1 May 2022
Men's Toulouse – 20-22 May 2022
Women's Toulouse – 20-22 May 2022
Men's London – 28-29 May 2022
Men's Los Angeles – 27-28 Aug 2022
World Rugby 7s Los Angeles Sevens free live stream
In the US, the World Rugby 7s Los Angeles 2022 airs live on NBC Sports. No cable? Cordcutters can stream the action live on Peacock TV – and new users get a 7-day free trial.
You can also watch a World Rugby 7s live stream online within the official match centre and official app.