The stage is set for a thrilling World Rugby Pacific Nations Cup 2022 featuring Fiji, Samoa and Tonga alongside Australia A. The tournament will be played over three match days on 2, 9 and 16 July in Suva and Lautoka, Fiji.
The tournament will be played in a round-robin format with the Pacific Nations Cup winner determined by the highest number of competition points at the end of the three match-days, with a win worth four points, a draw two points and bonus points for scoring more than four tries or losing by seven points or less.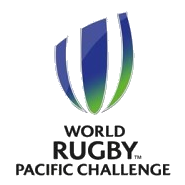 Fiji will aim to clinch their sixth Pacific Nations Cup title in front of their home crowd after finishing as runners-up to Japan when the tournament was last organised before the pandemic in 2019. They kick-off their campaign against Tonga on Saturday, 2 July, and will close the tournament against Samoa on 16 July.
An impressive line-up of experienced match officials, including Wayne Barnes (England), Jaco Peyper (South Africa) and Nic Berry (Australia) will take charge of the six fixtures. The full list of appointments can be found here.
WORLD RUGBY PACIFIC NATIONS CUP 2022 – MATCH SCHEDULE
All times local (GMT+12)
Australia A v Samoa
ANZ Stadium, Suva
Saturday, 2 July, 2022 @ 13:00
Fiji v Tonga
ANZ Stadium, Suva,
Saturday, 2 July, 2022 @ 15 :30
Samoa v Tonga
Churchill Park, Lautoka
Saturday, 9 July, 2022
Fiji v Australia A
Churchill Park, Lautoka
Saturday, 9 July, 2022
Tonga v Australia A
Churchill Park, Lautoka
Saturday, 16 July, 2022
Fiji v Samoa
Churchill Park, Lautoka
Saturday, 16 July, 2022