The 2022 Shute Shield season in Australia will run between 02/04/2022 – 30/09/2022. All information is in real-time, including tables, results and even live scores. Also, you can view all the upcoming Shute Shield Rugby games and compare the best match.
Furthermore, you can find Live streams of all the Shute Shield games, Don't miss any single games.
The 2022 Shute Shield fixtures have been released. The season runs from Saturday, April 2 until the final in late August. The Shute Shield is the premier rugby competition in New South Wales, with 13 teams battling it out to be crowned champions.
Watch every game of the 2022 Shute Shield Rugby season, streaming ad free, live and on demand only on Stan Sport. Most matches throughout the season start at 3pm (Sydney time) and you can watch every match this season via Stan Sport.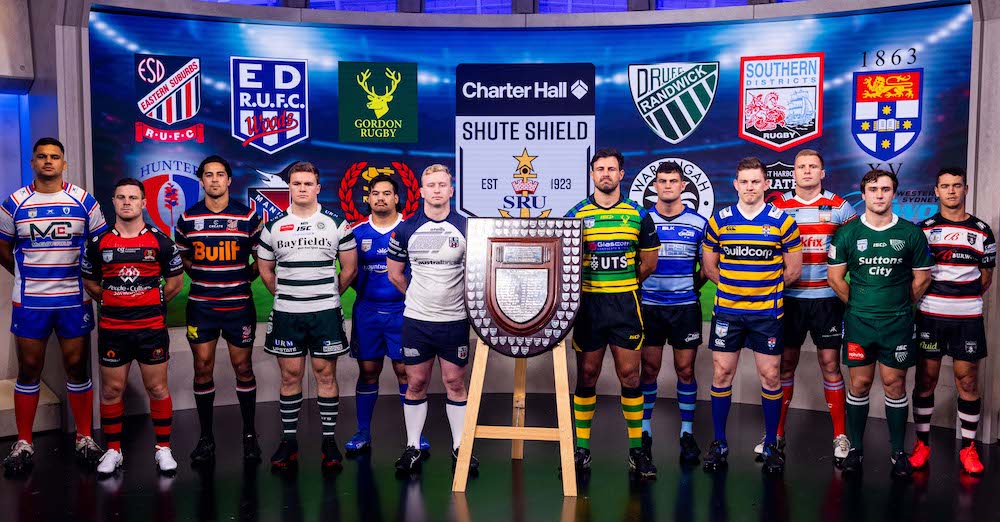 Tune in LIVE to the Charter Hall Shute Shield every week on Stan. Sports during the season. You can also catch the Shute Shield on the Rugby Channel in New Zealand, with all highlights on the Randwick's YouTube Channel, Wicks TV here.
Full Shute Shield 2022 fixtures
Round 13 – Saturday 2 July
Sydney University vs Eastern Suburbs
University No.2 Oval
Eastwood vs Hunter Wildfires
TG Millner Field
Randwick vs Gordon
Coogee Oval
West Harbour vs Northern Suburbs
Concord Oval
Manly vs Southern Districts
Manly Oval
Western Sydney vs Warringah
Eric Tweedale Stadium
Round 14 – Saturday 9 July
Northern Suburbs vs Gordon
North Sydney Oval
Eastern Suburbs vs Eastwood
Woollahra Oval
Warringah vs Randwick
Pittwater Park
Southern Districts vs Sydney University
Forshaw Park
Hunter Wildfires vs Western Sydney
No. 2 Sports Ground
West Harbour vs Manly
Concord Oval
Round 15 – Saturday 16 July
Sydney University vs Warringah
University No.2 Oval
Eastwood vs Northern Suburbs
TG Millner Field
Gordon vs Southern Districts
Chatswood Oval
Randwick vs West Harbour
Coogee Oval
Manly vs Hunter Wildfires
Manly Oval
Western Sydney vs Eastern Suburbs
Eric Tweedale Stadium
Round 16 – Saturday 23 July
Eastern Suburbs vs Gordon
Woollahra Oval
Eastwood vs Sydney University
TG Millner Field
Southern Districts vs Northern Suburbs
Forshaw Park
Hunter Wildfires vs Randwick
No. 2 Sports Ground
West Harbour vs Western Sydney
Concord Oval
Manly vs Warringah
Manly Oval
Round 17 – Saturday 30 July
Sydney University vs West Harbour
University No.2 Oval
Northern Suburbs vs Western Sydney
North Sydney Oval
Eastern Suburbs vs Hunter Wildfires
Woollahra Oval
Warringah vs Southern Districts
Pittwater Park
Gordon vs Manly
Chatswood Oval
Randwick vs Eastwood
Coogee Oval
Round 18 – Saturday 6 August
Northern Suburbs vs Eastern Suburbs
North Sydney Oval
Gordon vs Hunter Wildfires
Chatswood Oval
Randwick vs Southern Districts
Coogee Oval
West Harbour vs Warringah
Concord Oval
Manly vs Sydney University
Manly Oval
Western Sydney vs Eastwood
Eric Tweedale Stadium
Here is how each Shute Shield teams road to the finals looks. After 12 rounds, the pointy end of the 2022 Shute Shield season is fast approaching and this year's race towards the playoffs looks like it'll be tighter than we've ever seen before.
Just five competition points separates first from fourth and nine competition points split fifth and tenth.
There is a lot to play for in the final six rounds.
This year, an eight team finals series will be held with the top four facing off in week one. The winner's of the 1v4 and 2v3 fixtures will earn a week off and move directly to the preliminary finals.