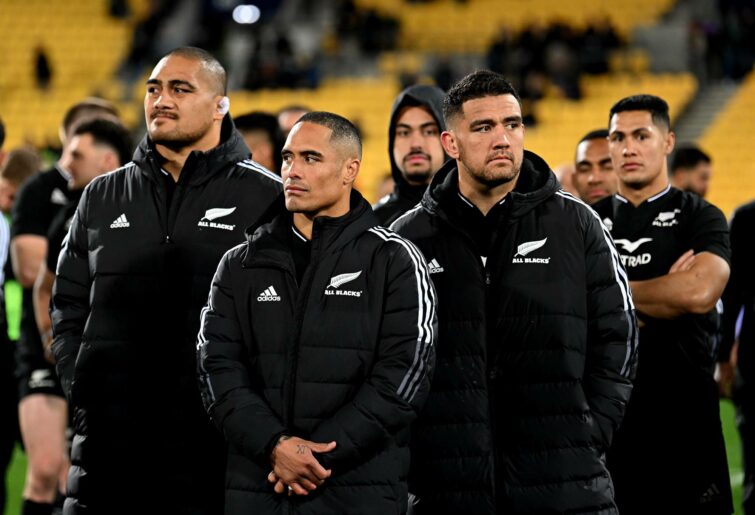 The Wallabies may well taste success on Saturday and that would be something of win for the game of rugby in Australia, but their World Cup prospects don't look as good.
To beat the current world champions is always a feather in the cap, but with one year to go till to the next World Cup, the landscape has changed immensely.
Back in the younger days of professional rugby, the All Blacks, Wallabies, England and South Africa were the dominant forces, with the unpredictable French making it to World Cup finals (three times) without the silverware.
The "home unions" were there as the antagonist, if you will, that could disrupt the status quo.
Think Scotland 1991, Ireland 1999, Argentina 2007 and even better 2015, while Western Samoa knocks off Wales and gave the world a shock.
Since those days, the also-rans have become the contenders and the cannon fodder have become the disruptive.
Ireland and France are, clearly, the teams to beat. They have established strength in their juniors and structures and have established awesome depth.
In addition, their coaches have a willingness to back their game plans.
The All Blacks are not in disarray, but they have had the rest of the world finally nullify their tactics. Of course they are a massive threat.
The English, well, Eddie Jones is a control freak, but knows what he's doing. In hindsight, did he have a plan after he was dumped from the Wallabies in 2008? Who knows?
Argentina, under Chieka, have knocked off the All Blacks and the Springboks in the past couple of years – granted, while he was an assistant for the Boks, but he is a master of bringing teams from the ashes, globally.
Scotland is beating anyone on their day, as are Fiji.
The Welsh are like the northern hemispheres's Wallabies: when they're on, they're on and will beat any team.
Remember that Pacific Island nations have access to extreme talent from bygone years. These players can it on in heartbeat and if you're off your game by 10 per cent, you'll lose.
You still have Japan, as well. Can they win it? Probably not, but they can certainly cause some upsets.
To win a World Cup, you need at least five world-class players.
The Wallabies have one in Marika Korobeti and even then, the competition is outstanding. I am one-eyed, but he would still struggle to make a world XV with the outside backs on offer.
So, who can take us to the next level?
– [ ] Tupou – the mojo is gone
– [ ] Swain – great mongrel but no discipline
– [ ] Hooper – is great at seven but doesn't cover the modern pilfering role and McReight isn't there yet
– [ ] Kerevi is injured and might make a world team
– [ ] Cooper, if available, would be welcomed, but world XV probably not
The list could go on. This Wallabies team is solid, there is no doubt. I also love the heart that is coming back into the jersey.
The young guys coming through might be a World Cup cycle behind, but I have to give kudos to Noah Lolesio.
I haven't been a huge fan of how he's controlled the game, but he did that last week.
Let's remember, he's 22. That certainly grabbed my interest last week. He had some authority of being the director rather than an extra.
Is he world class? No, not yet, but watch this space.
Jed Holloway is another who appears to set his goals to make the Wallabies rather than dominate the rugby world.
He was outstanding for the Waratahs this year with nothing to lose.
You are a dominant force, don't be happy to be where you are. Think Owen Finegan. He played his role and muscled up.
The other is Fraser McReight. This guy has something. His pilfering exceeds that of Hooper and he is a natural leader. He plays hard on the ball and wants to win.
My concern is he is in the same vein as Hollaway: he has the heart and has already achieved his goal.
The best sevens in the world have an ability to do everything. Think Josh Kronfeld, George Smith, David Wilson, Michael Jones.
World rugby changed because of these guys and did it because they dominated a position.
Every leading team has one.
So, back to the headline. There's no X-factor or dominant 10, but Lolesio could nail it. Cooper as back-up would nail it.
Jed Holloway went overseas and has dominated Super Rugby – don't be content, maybe not World XV, but do something week in and week out.
Mr McReight, please do the No.7 jersey proud. There are world class sevens everywhere, so the small moments count. Consistency is the key.
That all said, the Wallabies can win this game. I wouldn't put money on it, though.
This team is solid, but not great. It's time for the youth to become legends, not development players.
Rugby – The Roar