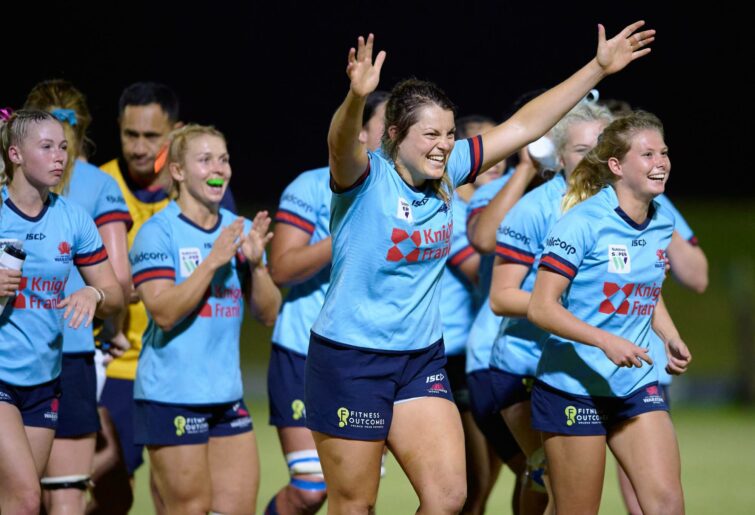 It's a fallow week in The Rugby Championship calendar and the Wallabies have returned to Australian shores battered and bruised from two gruelling games over in the hostile, yet welcoming, environment of Argentina.
This does not mean a rest for rugby fans, however. With club finals, and the Wallaroos taking on their cousins from across the ditch, the Black Ferns, it's a good time to consider the state of the female game in Australia.
Following much promotion and support gathering, the confirmation that the 2029 Rugby World Cup will follow on from the men's equivalent two years prior, and be hosted in the land of Aus.
That gives Rugby Australia and the many prospective players and organisations seven years to get the machine humming and make rugby union one of the nation's primary sports for female participants.
Sports opinion delivered daily 
To this, the creation of the Super W tournament two or three years ago was a good starting point, despite the initial dominance of the NSW representative team.
But is simply copying the tried, or should that be tired, and tested model of the men's game and have five representative teams spread across the land, having to play each other multiple times a year to simply have a sufficient number of games to make a competition worthwhile?
I propose a hybrid of Super Rugby and the NRC, with teams from country NSW and Queensland coming in to complement the Reds, Waratahs, Brumbies, Rebels and Force with potential for a Barbarians team that could either play home games in those areas not represented (South Australia, Northern Territory and Tasmania) or on the road throughout the tournament as a touring side.
In all likelihood, the latter team would probably come second on match days, but this could act as more of a development team which could include some of those crossover players from sevens and rugby league.
The other teams could act as true representative teams with players and fans able to buy in to those sides as they would have some tangible association or similarities with the players donning the jerseys.
The Waratahs and Reds should, in this case, change their names to Brisbane and Sydney, but that would, in turn, leave the calendar open to a State of Origin-type competition between NSW and Queensland.
The concept behind this tournament would be that rather than there being five teams that play eight games a year, plus some finals footy, there would be eight teams playing week in, week out with a minimum of 14 games.
There would be a first-past-the-post format, eliminating a finals series which would see repetition of games that have already been witnessed.
You could also have an efficient tournament which would avoid fallow weeks and enable players to either train in Wallaroos squads, represent sevens teams or go back and play for their clubs who they have performed for in the first place to get called up to the representative team.
A big argument will be about the number of players and the quality of the tournament, and I agree that in the first few years this would be an issue.
However, nobody said that players could not be recruited from overseas, provided a strict quota is adhered to or that third party ownership/investment in to the teams would need to be avoided.
Simply widening the base of the pyramid will provide future prosperity to the game, providing increased routes to top for talented individuals and increased competition for gold jerseys.
The structure of the men's game is stuck between history and ambition. Why would the women's game want to follow a model that only works for a select few when it could strike first and become the code for women's contact sport?
Rugby – The Roar