The last time the Chiefs squared off with the Crusaders in Christchurch was during last year's Super Rugby Aotearoa final and but for a strangely off night with the boot from Damian McKenzie, the visitors could have scored themselves a shock win .
Chiefs assistant coach David Hill said competing against the five-time champions demands that the set-piece is rock solid.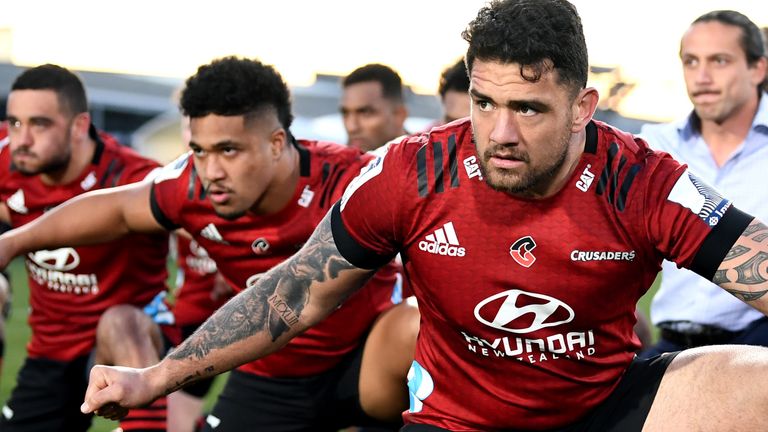 The Chiefs dominated territory and possession and more than matched up to their opposition at the set-pice but three missed penalties from McKenzie – who had saved the Chiefs many blushes throughout the season with his clutch late-game plays – ultimately proved costly, as did the Hamiltonians inability to make the most of sin-binnings to Codie Taylor and Sevu Reece.
At the end of the day, the Crusaders dynasty marched on while the Chiefs were to left to rue what could have been.
2022 Chiefs vs Crusaders
It's early goings this season, but two of the most successful teams in Super Rugby's history look to be thoroughly in the mix for yet another title. Through three matchdays, Crusaders and Brumbies look to be the cream of the crop, with the current first-place Crusaders as the first squad to crack the 100-point barrier after beating Moana Pasifika 33-12 in its Super Rugby debut.
Yet it is Brumbies who currently hold the best point differential in the table at +52, improving to 3-0-0 with a 27-20 win over New South Wales Waratahs in Round 3, holding them and Fijian Drua to a combined 23 points over the past two matchdays. Queensland Reds are still hanging around as one of three unbeaten squads, as well, but with just nine tries scored in three matches, they could be outpaced by one of the elite scoring teams in the tournament.
Crusaders and Brumbies will play bottom-half sides Chiefs and Melbourne Rebels, respectively, in Round 4, matchups that could further increase the duo's gap against many other teams in the standings.