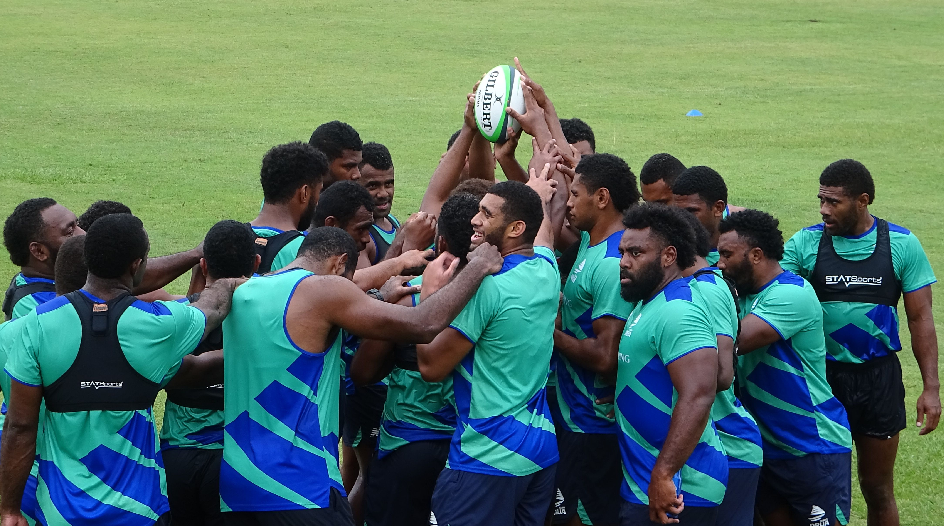 Captain Nemani Nagusa is back fot the Fiji Drua at No.8 for the Super Rugby Pacific game against the Western Force at Leichhardt Oval on Saturday .
The Drua will face the Force on Saturday at 3.35pm on Saturday 19 March.
Western Force coach Tim Sampson says the side need to "roll up sleeves and get in some hard yakka" in Saturday's crucial Super Rugby Pacific clash with Fijian Drua.
The Force went down 22-17 to the Waratahs last weekend in their worst performance of the season.
If they reproduce something similar they will be in for a long afternoon at Leichhardt Oval against the Drua who took the Reds to the wire last weekend, just going down 33-28 after a massive fight-back.
Sampson said there had been a rugged review of the Waratahs loss.
Meanwhile, before that at 1pm the Rooster Chicken Fijiana Drua will face Western Force.
You can watch both matches live on FBC Sports on the Walesi platform.
On their day off, the Fijian Drua went out of their way to visit flood-affected communities to provide support, equipment and an experience the locals won't forget. 🇫🇯🏉

Well done @Fijian_Drua! 👏👏

🖥️ Stream Rugby Heaven on @StanSportAU pic.twitter.com/7iKD2CGCJR

— Stan Sport Rugby (@StanSportRugby) March 15, 2022
Swire Shipping Fijian Drua first five eighth Teti Tela is the go to man against the Western Force this weekend.
Tela lined up against his former teammate and close friend, James O'Connor when they faced the Queensland Reds in the Super Rugby Pacific last week.
"I have learned a lot playing for the Reds in recent years and had known O'Connor since school days in Brisbane; going up against a Wallaby was exciting," Teti said.
On Saturday he will hold the key on how the Fijian Drua play in the fifth round of the Super Rugby Pacific competition when they host the Western Force at Leichhardt Oval.
Drua is currently on ninth position while the Force is on eighth on the Super Rugby Pacific points table.
The 30-year-old showed maturity and class when they took the Queensland Reds to the wire last Saturday.
He managed our game well against the Reds scoring 13 points from his boots.
Teti made sure the Drua kept ball and possession which got the stats working; it showed that we only kicked 17 times in the entire match.
He called the shots in reshuffling The Drua attacks and defense; his mobility and decision making saw Drua winning more penalties in the game.