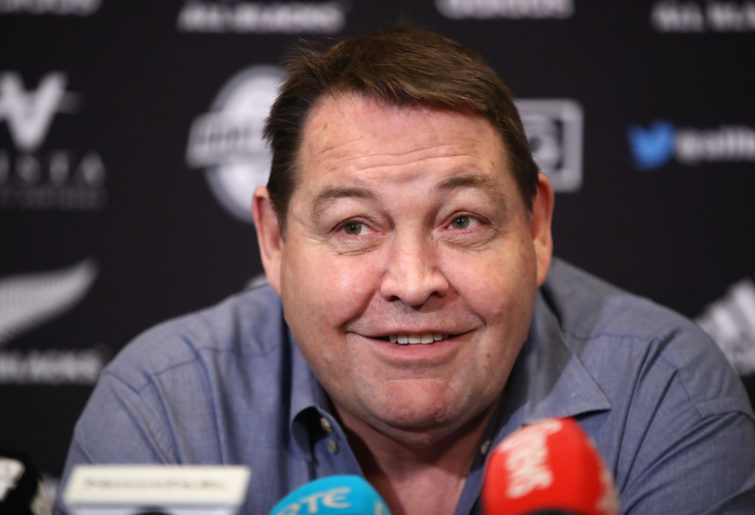 For two decades, Wallabies fans have been subjected to repeated losing streaks, hidings, and political machinations at the upper echelons of Rugby Australia, covered in excruciating detail by the press.
The media brouhaha across the ditch over Ian Foster's less-than-perfect tenure seems cute in comparison to a disillusioned Aussie.
Glancing through comments of "so… is Foster staying?" on social media after the All Blacks retained the Freedom Cup, I suspect that some Kiwis are quietly resentful that 'Fozzie' will not have to clear his desk at New Zealand Rugby HQ and rewrite his CV.
New Zealand is defined by its relationship with the 15-man code and the All Blacks. Indeed, the string of poor results made its way to the Beehive in Wellington, where a reporter asked Prime Minister Jacinda Ardern tongue-in-cheek about the national team's performance this season.
Much like in politics, sports fans like pointing fingers and singling out villains to blame for abject failures and catastrophes.
If the All Blacks' win against South Africa is just a temporary aberration in what will be Foster's reign of errors, I want to demonstrate why pinning the blame on him is still, at best, futile.
Critics of Foster will note his lacklustre performance with the Chiefs and relative lack of experience coaching top-level rugby. His predecessor, Steve Hansen, only served as a head coach twice before leading the men in black – once as the head of Canterbury and the other as the head of coach of the Welsh national squad, where he'd accrued a paltry win rate of 33.33 per cent.
Regardless, Hansen's admittedly average looking resumé as a head coach did not stop him from winning the 2015 World Cup and finishing his tenure with a 86.92 per cent win rate.
While I wasn't following rugby back then, I haven't seen much evidence that the power transition from Graham Henry to Hansen was as scrutinised as Foster's ascension.
Having once-in-a-lifetime talent made Hansen's job easier in the early half of his tenure. However, all good things must come to an end and those exceptional players left Test footy, if not pro sports altogether.
You could, however, pinpoint the end of the good times in 2016, when the Irish ended a 100-plus-year losing streak.
The British and Irish Lions then drew a Test series on Kiwi soil. The Springboks bounced back from a horror 57-0 loss to draw the Freedom Cup series a year later under Rassie Erasmus.
The greatest humiliation came when England knocked Hansen's All Blacks in the semi-final of the 2019 RWC in Yokohama.
The advent of professionalism guaranteed the north would eventually leverage its larger sports markets to fund talent pipelines and attract foreign talent and coaching. Why linger at Super Rugby (which already struggles with poor viewership) as a peripheral bench player for the All Blacks when you can make the big bucks up north?
Some also raised the alarm that rugby is dying a slow but scarcely visible death in New Zealand. While the women's game grows and bolsters overall participation rates, Kiwi boys are increasingly turning to other sports.
Geoff Parkes, who wrote a fantastic article here about where the All Blacks are following the series loss to Ireland, noted that fewer U20 All Blacks have made it into the All Blacks squad over the past few years.
Comments from Steve Hansen directed at New Zealand Rugby from a few weeks back echo Parkes' argument that the talent pipeline simply isn't doing its job.
My mate who runs the channel Two Cents Rugby on YouTube mentioned that in his day (sorry for revealing you as an oldie here, Mark) the Auckland-Canterbury rivalry in the National Provincial Championship was strong and fierce, and the local rugby club was the hub of social activity.
Things evidently have changed. People my age have more to do than sip on beers at a local footy game to enjoy ourselves. Foreign sports, especially non-contact ones such as basketball and soccer, are now more accessible.
Sports opinion delivered daily 
On top of that, video games, social media and streaming sites provide us with effectively unlimited entertainment (of varying quality, I must add), thus adding further competition for sports leagues and community sports to retain relevance.
Many younger Kiwi expats I met in this part of the world admit somewhat proudly to be in the minority of who care little for the game they play in heaven.
I concede a better job could have been done with the All Blacks than Foster has. I would agree that Foster hasn't proved himself to be any kind of rugby genius. I still believe there's validity in the argument that the All Blacks' current issues go far beyond the coach however.
With an increasingly competitive entertainment and sports market and growing concerns over the health effects of violent contact sports, I fear the Long White Cloud will eventually turn into storm clouds.
Rugby – The Roar