The Classic All Blacks, the team of New Zealand legends, have made public the players who will face the Spanish XV rugby team at the Wanda Metropolitano in Madrid on May 21, according to the organizers in a statement.
The match will start at 8:45 p.m., but the parallel activities will start at 12:00 p.m. with the opening of the free and accessible 'Fan Zone' for all rugby fans in the vicinity of the Atlético de Madrid stadium .
Espana vs Classic All Blacks
Wanda Metropolitano, Madrid, Spain
Saturday, May 21 2022 8:45 PM
From Kiwi House we are delighted to announce that on May 21, 2022 the great Spanish rugby event will take place and that the stands of the Wanda Metropolitano Stadium will be packed so that we can all enjoy this celebration we have been waiting for so long.
Report that a "Classic All Blacks" team will play Spain (certainly not the full strength version) in a charity match on May 29 next year at the 68,000 Wanda Metropolitano. It seems a very big stadium to use for a charity match. https://t.co/ODtJI2tt3z

— Tier 2 Rugby (@T2Rugby) November 28, 2019
Just a month before the unprecedented match is to be held, Spain's rival announced that they will travel to Madrid convinced that it will be an "unprecedented" sporting event. This has been assured by one of his main ambassadors, Dan Carter, one of the 'kiwi' figures with more than 100 games under his belt, and who will also be present on May 21 in the Spanish capital.
"This match is a magnificent opportunity for the most beautiful sport in the world to continue to grow. In the list are many players who have starred in unforgettable moments in the history of All Blacks rugby and world rugby Carter said.
the 19 playersled by former New Zealand captain Tana UmagaareCorey Flynn, Nathan Harris, Jarrad Hoeata, Nick Crosswell, Daniel Ramsay, Chris Masoe, Jerome Kaino, Luke Braid, Alby Matthewson, Stephen Donald, Mike Delany, Conrad Smith, Rudi Wulf, San Tuitupou, Luke McAlister, Hosea Gear, Andre Taylor and Rico Gear.
España vs Classic All Blacks tickets on TicketSwap
TicketSwap is the safest way to buy and sell tickets for Spain vs Classic All Blacks. Buyers receive their tickets immediately after making payment, whilst sellers are guaranteed their money.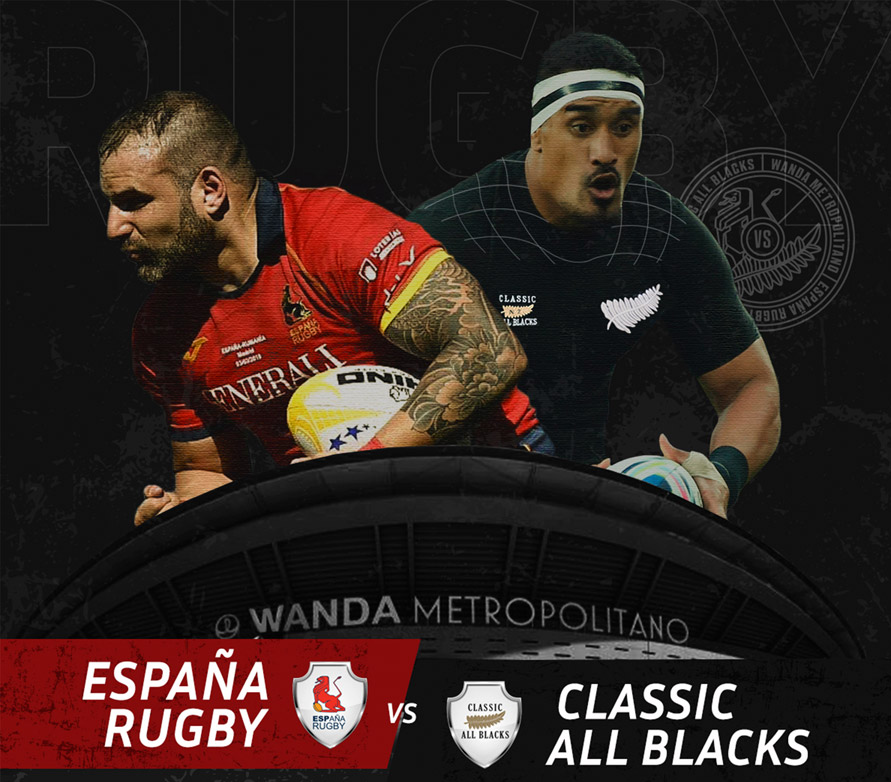 Last but not least, but certainly the most important, we would like to thank the public and Spanish rugby for their understanding and collaboration during this period of uncertainty. It should be noted that only 15% of the 37,000 tickets holders have requested a refund. Those who want to request the return of the tickets can do so from today, June 10 and until June 24, fulfilling the period of 14 calendar days from the publication of this statement. All tickets purchased so far will be valid to access the Wanda Metropolitano, and those who want to purchase new or additional tickets will have this possibility when the ticket platform reopens, something that will occur towards at the end of 2021.