Ronan O'Gara's La Rochelle will kick off their Rugby Heineken Champions Cup title defence in December at home to another European title winner, Northampton Saints. It was June 28 when the pool draw for the 2022/23 tournament was held in Dublin and tournament organisers EPCR have now confirmed the fixtures schedule in a competition that for the first time ever includes teams from South Africa.
An EPCR statement read: "Stade Rochelais, who won a first Heineken Champions Cup in such dramatic fashion in May, will launch the defence of their title at Stade Marcel Deflandre against another former tournament winner, Northampton Saints, when the 2022/23 EPCR season kicks off on the weekend of December 9/10/11.
Wales face Ireland on Saturday Six Nations opening match

by

debrambuhl

on February 6, 2023 at 3:57 pm

After weeks of negative headlines that have engulfed the sport, Wales face Ireland on Saturday in a fascinating Six Nations opening match. The Welsh have turned to former head coach Warren Gatland to help them rediscover their form after winning just three of their 12 games in 2022. Expectations are high that they can win a

Six Nations Rugby: Scotland stunning win over England at Twickenham

by

debrambuhl

on February 6, 2023 at 2:58 pm

Six Nations Rugby Scotland got their campaign off to a stunning start with a third successive win over England in a superb match at Twickenham. Duhan van der Merwe, having already scored a spectacular solo try in the first half, finished off a multi-phase team move in the 75th minute to take home a deserved

Highlanders host the Crusaders in Weston | 2023 February 10

by

Roger Brown

on February 5, 2023 at 5:08 pm

the Crusaders and Highlanders will have a pre-season showdown on Friday 10 February 2023 in Weston, North Otago for the Farmlands Cup. Through this annual event, Farmlands brings the great rivalry between the Crusaders and Highlanders to a different South Island rural community every year. In the last six years, the prized silverware has travelled
"The Anglo-French clash in Pool B will be one of a host of mouthwatering matchups, which include the landmark participation of South African clubs, following Thursday's announcement of the Heineken Champions Cup and EPCR Challenge Cup fixture schedules.
Highlights of the back-to-back clashes in Rounds 2 and 3 on the weekends of 16/17/18 December and 13/14/15 January 2022 feature the Pool A matches between Saracens and Challenge Cup holders Lyon and the meetings of Exeter Chiefs and Vodacom Bulls.
One of the best skills in the @ChallengeCup_ last season 😍

But how much was @NickIsiekwe paying attention?

We grilled him at the #HeinekenChampionsCup Season Launch, and all he could do was applaud @owen_faz 👏 pic.twitter.com/cUuCxD0JTc

— Heineken Champions Cup (@ChampionsCup) December 6, 2022
The eight highest-ranked clubs from each pool will qualify for the knockout stage which will consist of a one-off Round of 16 tie, as opposed to the two-legged tie which was in operation last term.
2022/23 Heineken Champions Cup and EPCR Challenge Cup pool stage fixture schedules announced. 2022/23 EPCR pool stage fixture dates, kick-off times and TV coverage announced.
Heineken Champions Cup 2023 fixtures
FRI 09 DEC 2022
London Iris vs Montpellier
SAT 10 DEC 2022
Cell C Sharks vs Harlequins
Racing 92 vs Leinster Rugby
Gloucester vs Union Bordeaux-Bègles
ASM Clermont Auvergne vs DHL Stormers
Stade Rochelais vs Northampton Saints
Vodacom Bulls vs Lyon
Castres Olympique vs Exeter Chiefs
SUN 11 DEC 2022
Sale Sharks vs Ulster Rugby
Saracens vs Edinburgh Rugby
Munster vs Stade Toulousain
Ospreys vs Leicester Tigers
ROUND 2
All kick-offs are local time
FRI 16 DEC 2022
Leinster Rugby vs Gloucester Rugby
Union Bordeaux-Bègles vs Cell C Sharks
SAT 17 DEC 2022
Exeter Chiefs vs Vodacom Bulls
Edinburgh vs Castres Olympique
Lyon vs Saracens
Leicester Tigers vs ASM Clermont Auvergne
Ulster vs Stade Rochelais
DHL Stormers vs London Irish
Montpellier Hérault vs Ospreys
SUN 18 DEC 2022
Stade Toulousain vs Sale Sharks
Northampton Saints vs Munster Rugby
Harlequins vs Racing 92
ROUND 3
All kick-offs are local time
FRI 13 JAN 2023
ASM Clermont Auvergne vs Leicester Tigers
SAT 14 JAN 2023
Gloucester vs Leinster Rugby
Sale Sharks vs Stade Toulousain
Cell C Sharks vs Union Bordeaux-Bègles
Munster vs Northampton Saints
Stade Rochelais vs Ulster Rugby
Vodacom Bulls vs Exeter Chiefs
Ospreys vs Montpellier Hérault
Saracens vs Lyon
SUN 15 JAN 2023
Castres Olympique vs Edinburgh Rugby
London Irish vs DHL Stormers
Racing 92 vs Harlequins
ROUND 4
All kick-offs are local time
FRI 20 JAN 2023
Leicester Tigers vs Ospreys
Lyon vs Vodacom Bulls
SAT 21 JAN 2023
Harlequins vs Cell C Sharks
Northampton Saints vs Stade Rochelais
Leinster vs Racing 92
Union Bordeaux-Bègles vs Gloucester Rugby
Exeter Chiefs vs Castres Olympique
DHL Stormers vs ASM Clermont Auvergne
Ulster Rugby vs Sale Sharks
SUN 22 JAN 2023
Montpellier Hérault vs London Irish
Stade Toulousain vs Munster Rugby
Edinburgh Rugby vs Saracens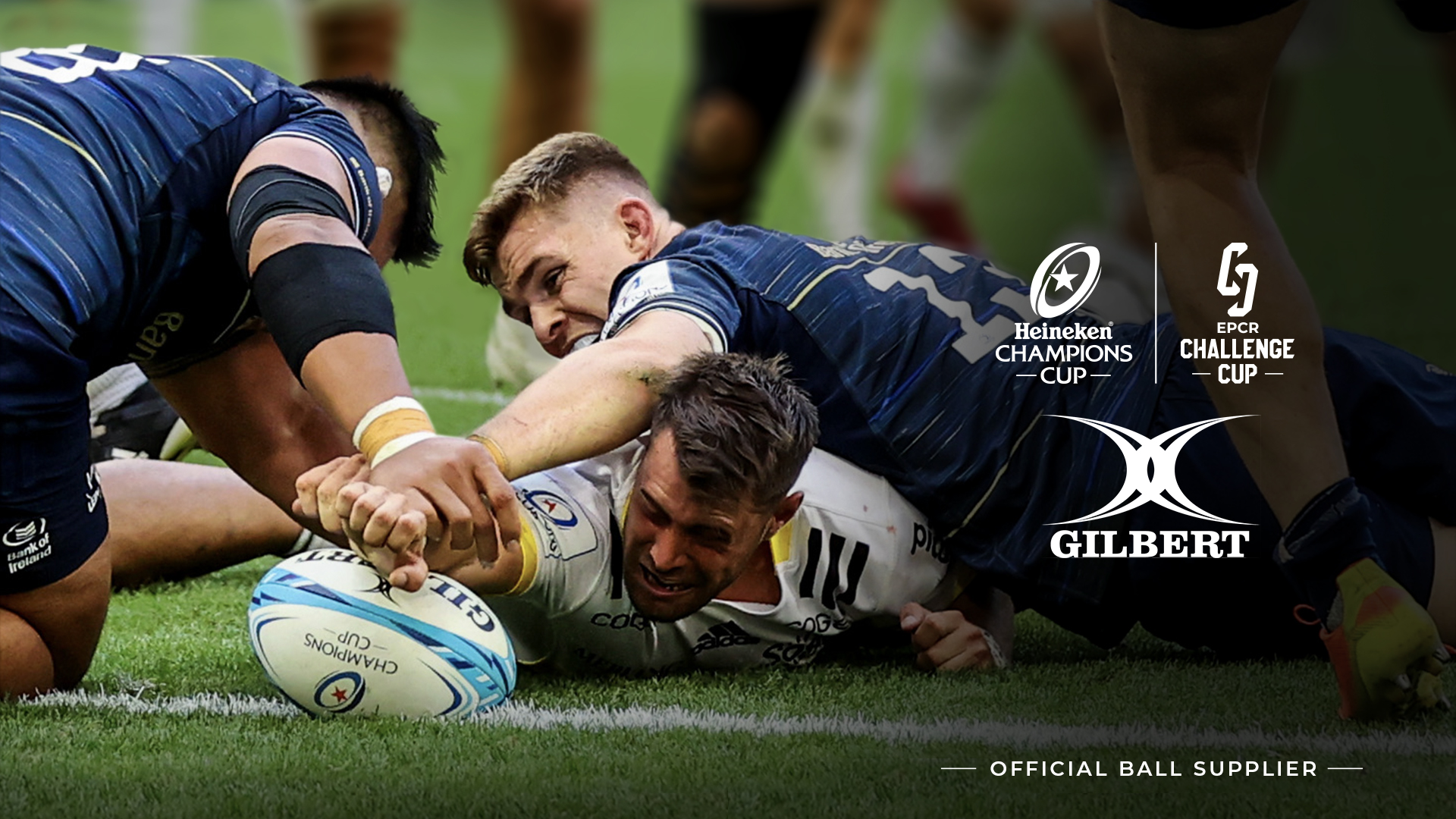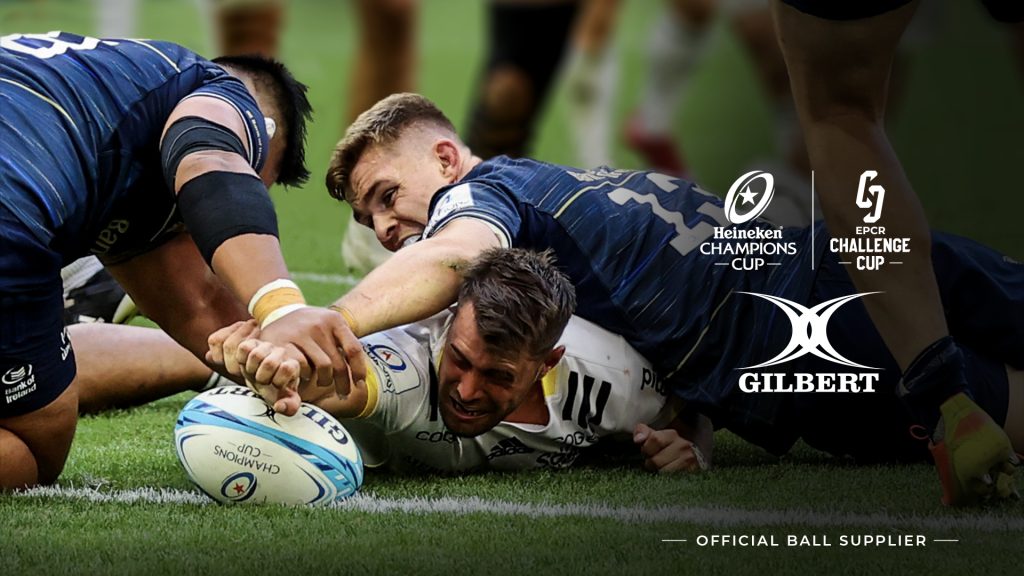 EPCR Challenge Cup 2023 fixtures
ROUND 1
All kick-offs are local time
FRI 09 DEC 2022
Stade Francais Paris vs Benetton Rugby
USAP vs Bristol Bears
SAT 10 DEC 2022
Emirates Lions vs Dragons RFC
Section Paloise vs Toyota Cheetahs
Bath Rugby vs Glasgow Warriors
Cardiff vs CA Brive
Connacht vs Newcastle Falcons
Zebre Parma vs RC Toulon
SUN 11 DEC 2022
Scarlets vs Aviron Bayonnais
ROUND 2
All kick-offs are local time
FRI 16 DEC 2022
Emirates Lions vs Stade Francais Paris
CA Brive vs Connacht Rugby
Glasgow Warriors vs USAP
SAT 17 DEC 2022
RC Toulon vs Bath Rugby
Toyota Cheetahs vs Scarlets
Aviron Bayonnais vs Benetton Rugby
Newcastle Falcons vs Cardiff Rugby
Dragons RFC vs Section Paloise
SUN 18 DEC 2022
Bristol Bears vs Zebre Parma