Blues take on Highlanders at Eden Park in Auckland on Friday, June 2, at 7:05 p.m. As the Highlanders travel to Auckland to play the Blues for the Gordon Hunter Memorial Trophy, there is a lot on the line in the last round robin game of the year.
A victory would guarantee a spot in the top eight play-offs, but a defeat would necessitate depending on other outcomes.
The team's exciting victory over the Queensland Reds was delivered by players who have been trusted by head coach Clarke Dermody. The sole alteration is that Scott Gregory moves to the right flank in place of Jonah Lowe, who drops out of the starting 23 and joins Fetuli Paea on the bench.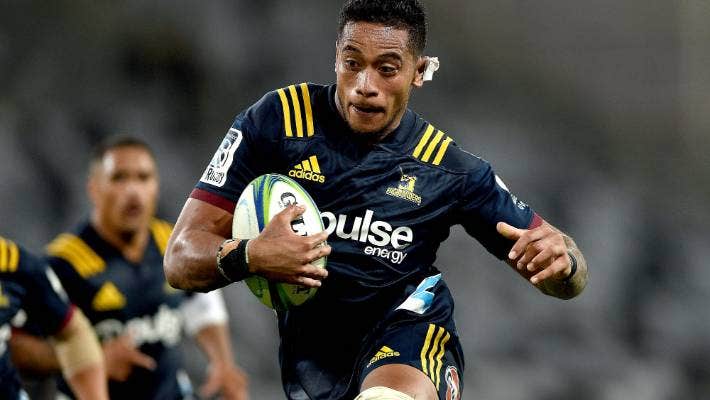 Blues v Highlanders – 7.05pm, Friday 2nd June, Eden Park, Auckland
1. Ethan de Groot
2. Andrew Makalio
3. Jermaine Ainsley
4. Pari Pari Parkinson
5. Max Hicks
6. Shannon Frizell
7. Billy Harmon (C)
8. Hugh Renton
9. Aaron Smith
10. Freddie Burns
11. Jona Nareki
12. Sam Gilbert
13. Matt Whaanga
14. Scott Gregory
15. Mitch Hunt
Reserves: 16. Rhys Marshall 17. Daniel Lienert-Brown 18. Saula Ma'u 19. Marino Mikaele-Tu'u 20. SeanWithy 21. Folau Fakatava 22. Connor Garden-Bachop 23. Fetuli Paea
For the Blues' final regular-season game at Eden Park on Friday, captain Dalton Papalii makes his comeback one week early to make up for star playmaker Beauden Barrett's continued absence.
With Adrian Choat (shoulder) out and All Black Akira Ioane restricted to bench duty as part of a customized All Blacks rest plan, Papalii's return following the completion of a World Rugby Coaching Intervention Programme and serving the first two weeks of a three-game suspension comes at a perfect time for the third-placed Blues.
This results in Papalii returning to a reorganized loose trio at No. 8 (Hoskins Sotutu is on rest with the All Blacks), youthful prospect Anton Segner being selected at No. 7, and the gruff Tom Robinson receiving a well-earned chance at No. 6 in his final game.