Vodafone Flying Fijians Head Coach Vern Cotter has named five debutants in the run-on team which faces a high-profile Tongan side in the World Rugby Pacific Nations Cup match on Saturday at HFC Bank Stadium in Suva.
Controversial cross-code star Israel Folau will return to Test rugby when he starts in Tonga's side for Saturday's Pacific Nations Cup encounter against Fiji in Suva.
That was the word from Tonga head coach Toutai Kefu, who said Folau has acted professionally and added value since joining his new surroundings.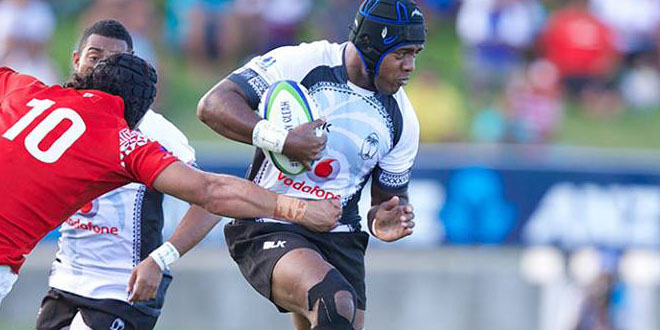 Tonga take on Fiji, Samoa and Australia A in the Pacific Nations Cup in Fiji during the next three weeks, before they face either Hong Kong or Korea in a Rugby World Cup 2023 qualifier on Australia's Sunshine Coast at the end of July.
Kefu said the World Rugby's eligibility change – which gives players permission to change their allegiance after a three-year stand-down period – had allowed Tonga to use a different breed of players.
The stage is set for a thrilling World Rugby Pacific Nations Cup 2022 featuring Fiji, Samoa and Tonga alongside Australia A. The tournament will be played over three match days on 2, 9 and 16 July in Suva and Lautoka, Fiji.
WORLD RUGBY PACIFIC NATIONS CUP 2022 – MATCH SCHEDULE
All times local (GMT+12)
Australia A v Samoa
ANZ Stadium, Suva
Saturday, 2 July, 2022 @ 13:00
Fiji v Tonga
ANZ Stadium, Suva,
Saturday, 2 July, 2022 @ 15 :30
Samoa v Tonga
Churchill Park, Lautoka
Saturday, 9 July, 2022
Fiji v Australia A
Churchill Park, Lautoka
Saturday, 9 July, 2022
Tonga v Australia A
Churchill Park, Lautoka
Saturday, 16 July, 2022
Fiji v Samoa
Churchill Park, Lautoka
Saturday, 16 July, 2022
Vodafone Flying Fijians squad V Tonga
Haereiti Hetet
Tevita Ikanivere
Manasa Saulo
Isoa Nasilasila*
Tevita Ratuva
Mesualme Kunavula
Rusiate Nasove*
Albert Tuisue
Frank Lomani
Teti Tela
Vinaya Habosi*
Kalaveti Ravouvou*
Waisea Nayacalevu {c}
Jiuta Wainiqolo
Setareki Tuicuvu
Reserves
Sam Matavesi
Eroni Mawi
Luke Tagi
Apisalome Ratuniyarawa
Kitione Kamikamica
Peni Matawalu
Setareki Tamanivalu*
Manasa Mataele
Key: * signifies the name of the debutants
{c} Captain