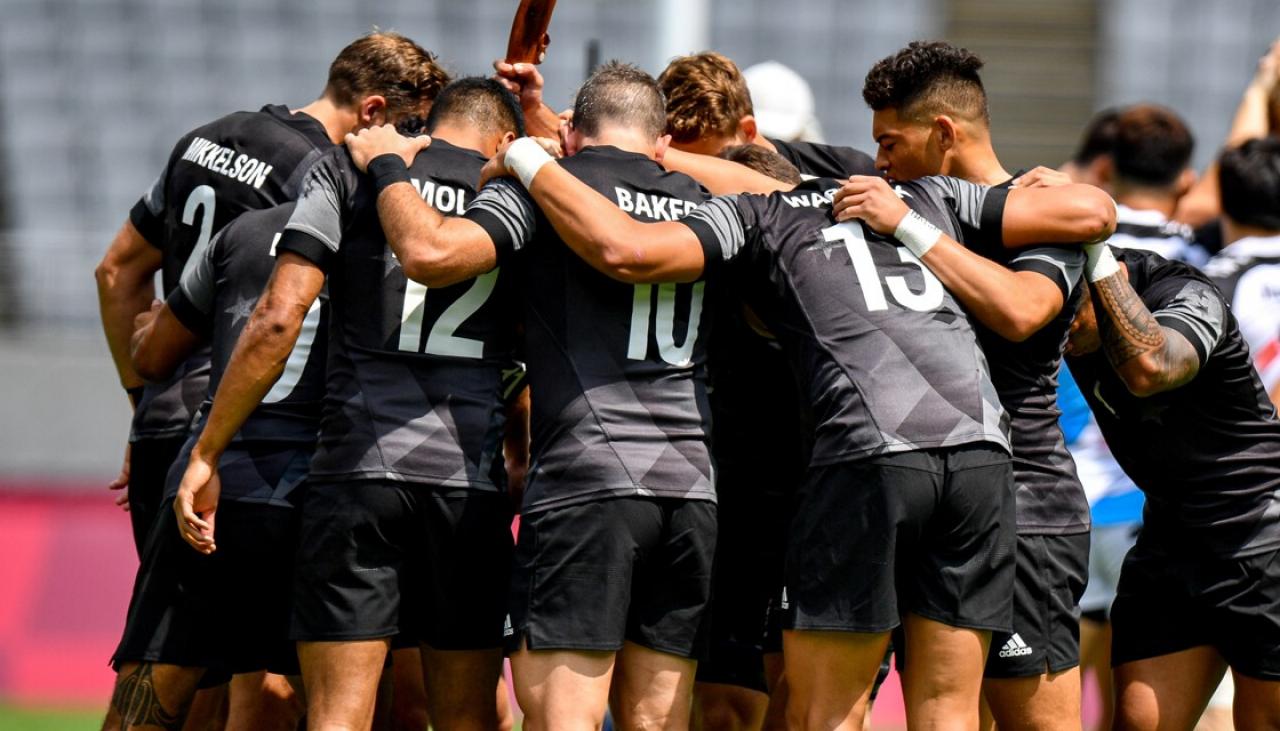 World Rugby Singapore 7s live stream NZ Rugby (All Blacks Sevens )  Singapore 7s Games , Broadcast , Schedule, Medal Tally, Table results, wiki, Participating countries, Medallist, news , live Matches and Telecast details:- There are two men's tournaments on the World Series this month – in Singapore (9-10 April) and Vancouver (16-17 April) – and one on the women's circuit in Langford, Canada (30 April-1 May).
SG 7s Rugby is fun for the whole family!
It doesn't matter, where you live, either Europe , America or Ocean .You will be able be catch the live action  Singapore 7s Rugby on TV
All Blacks Sevens 2022 schedule
9-10 April  HSBC Sevens Series, Signapore
16-17 April  HSBC Sevens Series, Vancouver
20-22 May HSBC Seven Series, Toulouse
28-29 May HSBC Sevens Series, London
29 July – 1 August Commonwealth Games, England
27-28 August HSBC Sevens Series, Los Angeles
9-11 September Rugby World Cup Sevens, South Africa
All Blacks Sevens Singapore Rugby 2022 Schedule
| Matches | FIXTURE | VENUE | TIME |
| --- | --- | --- | --- |
| Match 4 | Argentina 7s vs New Zealand 7s | National Stadium, Singapore | 11:06 |
| Match 11 | Scotland 7s vs NZL 7s | National Stadium, Singapore | 13:50 |
| Match 19 | Wales 7s vs All Blacks 7s | National Stadium, Singapore | 17:02 |
While those two competitions will run concurrently, on 23-24 April, the Rugby Africa qualification tournaments for the same two marquee events will be staged separately and at different slots in the calendar.
2022 Rugby 7s Singapore Pools
| Pool A | Pool B | Pool C | Pool D |
| --- | --- | --- | --- |
| RSA | AUS | ARG | IRE |
| USA | ENG | SCO | FRA |
| KEN | ESP | WAL | JPN |
| CAN | SAM | NZL | FIJ |
NZ Rugby Singapore Sevens 2022 squad
It has been two long years since the All Blacks Sevens prepared for a World Series tournament but the wait is over, as Head Coach Clark Laidlaw has named his side to travel to Singapore this weekend.  Veteran Sam Dickson will captain a young All Blacks 7s side to its first HSBC World 7s Series in Singapore next weekend.
Head Coach Clark Laidlaw named his 13 member squad including 5 debutants. Inline for their international sevens debut are Leroy Carter, Moses Leo, Brady Rush, Caleb Tangitau and Kitiona Vai.
The All Blacks Sevens squad for the Singapore Sevens is (*denotes debutant);
Leroy Carter*
Dylan Collier
Sam Dickson – captain
Trael Joass
Andrew Knewstubb
Moses Leo*
Tone Ng Shiu
Akuila Rokolisoa*
Brady Rush*
Caleb Tangitau*
Kitiona Vai*
Regan Ware
Joe Webber
In line for their international sevens debut are Leroy Carter, Moses Leo, Brady Rush, Caleb Tangitau and Kitiona Vai. Laidlaw said it was surreal to be naming a World Series team for the first time in more than two years.
"We've had a great couple of weeks in Fiji preparing so it was good to name the team for Singapore, having these new players in the mix brings a real level of excitement."
The other member of the All Blacks Sevens squad is Trael Joass, a Sevens World Cup and Commonwealth Games champion with New Zealand four years ago who returns to the side after overcoming a serious knee injury.
"Resilience is the right word for Trael. It's been a long haul since he did his ACL, he was just getting back to full fitness when Covid came around. He deserves this opportunity because he's worked extremely hard and he's in good condition," Laidlaw said.
The All Blacks Sevens will compete at the Singapore Sevens next Saturday and Sunday before travelling to Canada the following week to compete at the Vancouver Sevens.