The Penrith Panthers vs Parramatta Eels meet in an NRL finals for the first time. This weekend sees the conclusion of the domestic rugby league season with the NRL and NRLW grand finals taking place in Sydney at the sold out Olympic stadium.
The NRL grand final is set to kick off at 7:30pm AEDT.
The 2022 National Rugby League finals series is a tournament staged to determine the winner of the 2022 Telstra Premiership season. The series was played over four weekends in September and October, culminating in the 2022 NRL Grand Final on 2 October 2022.
There are three massive matches on the day, the State Championship decider between the winners of the second-tier NSW and Queensland Cup competitions, the NRLW grand final, and the NRL grand final.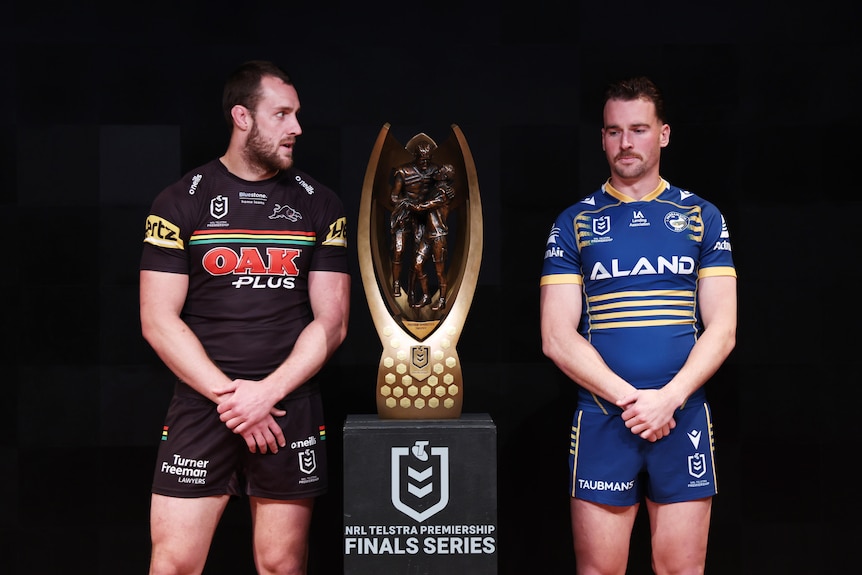 Panthers vs Eels NRL Finals 2022
The NRL grand final is upon us, with the big game at Homebush seeing the Penrith Panthers and Parramatta Eels lock horns.
Check out The Roar's full guide to ensure you don't miss any of the action on a jam-packed day.
Please note that as the ACT, NSW, Victoria and Tasmania all began daylight saving time at 2am on Sunday morning, Queensland will be one hour behind the Australian Eastern Daylight Time (AEDT) for the grand final. All times below are in AEDT unless noted otherwise.
Kickoff is scheduled for 7:30pm (AEDT) or 6:30pm (AEST) local time in Queensland, but the day's many festivities will get going long before the Panthers and Eels begin to slug it out.
The NRL have in recent times begun to adhere more strictly to that start time, having become famous in the past for heavily delayed kick-offs for both grand finals and State of Origin events.
The gates will open 1pm (AEST) – so get there early and enjoy all the action in the lead-up to the actual game.
Here's everything you need to know about this weekend's big matches.
How can I watch the NRL grand final?
The NRL grand final is exclusive to Channel 9 and 9NOW in Australia.
The State Championship and NRLW grand final are also available on free to air, but you also have the option to watch those two matches on Fox Sports or Kayo.
International listeners can listen to both the NRLW and NRL grand finals live on ABC Radio Australia's FM stations in Papua New Guinea, Fiji, Tonga, Solomon Islands, Samoa, Vanuatu, and Timor-Leste from 2:55pm (NRLW) and 6:30pm PNG time.
Who is in the NRLW grand final?