Infinity Park in Glendale, Colorado, will serve as the venue for the second and deciding match of the Americas 2  Rugby World Cup Qualifying series between the USA vs Chile. The match will be played on Saturday, July 16, with kickoff set for 1pm local time (noon Pacific, 2pm Central, 3pm Eastern). Chile will host the first match of the series on Saturday, July 9, at a venue to be confirmed.
The winner of the two-game series on aggregate will advance directly to Rugby World Cup 2023 as Americas 2 while the loser will be designated Americas 3 and compete in November's last-chance Repechage tournament. At the moment Romania, who are classified as Europe 3, are the only confirmed team for the four-nation tournament. Other Repechage participants will be the Rugby Africa Cup runners-up and the loser of the Tonga vs Asia 1 series set for July.
Warm-up matches for both Chile and the USA are yet to be confirmed. Los Cóndores have been attempting to secure a test against Scotland, while the Eagles are in discussions to play against the French Barbarians though that is likely to be only one match instead of the previously proposed two.
Tickets for the July 16 game in Glendale will be available for purchase on Thursday, July 31.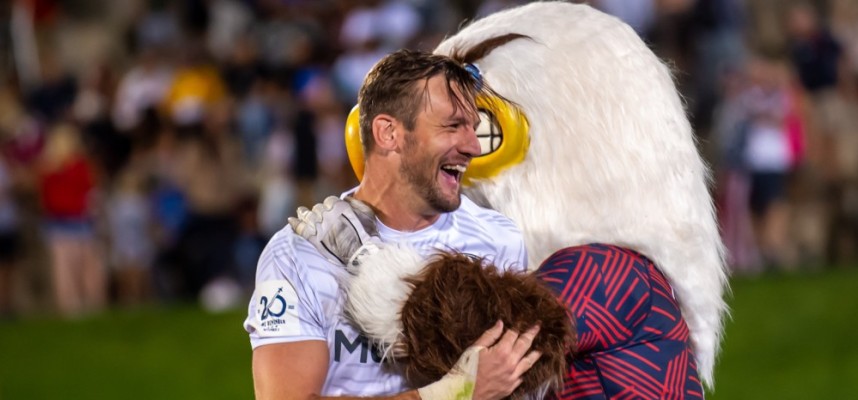 USA v Chile, RWC 2023 Qualifier
In their final 2022 Rugby World Cup Qualifier, the USA Eagles will take on Chile Rugby at Infinity Park on Saturday, July 16 at 1:00 pm!
Ages 2 and under do not need a ticket to enter, but they must be sitting on their parent's lap as to not take up an additional seat.
Who gets it depends on the winner of a home-and-home playoff against the United States and Chile, with the Eagles hoping to resume the routine of making every Rugby World Cup since 1999.
However, before the Americans can play on the comfort of home soil later this month in Glendale, Colorado, they first must put up a solid performance in the first leg against the Chileans on July 9 on their turf at the Estadio Santa Laura in Santiago.
If the Eagles can escape Chile feeling comfortable, they should be in the driver's seat to book their tickets to France in less than 18 months.
What's there to know ahead of the first leg? Here's a look at how both teams got to this point and what they bring to the table as both legs will be streamed live later this month on FloRugby: