The HSBC NZ Sevens Rugby Series is played in Hamilton, from 21 January 2023 to 22 January 2023. The HSBC World Rugby Sevens Series heads to Hamilton, New Zealand for the first event of the 2023 calendar year, with the 12 Women's and 16 Men's teams in action from 21-22 January.
The organizers previously announced that the 2023 edition of the tournament which has been on New Zealand's sporting calendar for more than two decades, will see the addition of a second playing field next to FMG Stadium Waikato to enable the full men's and women's draws to be played.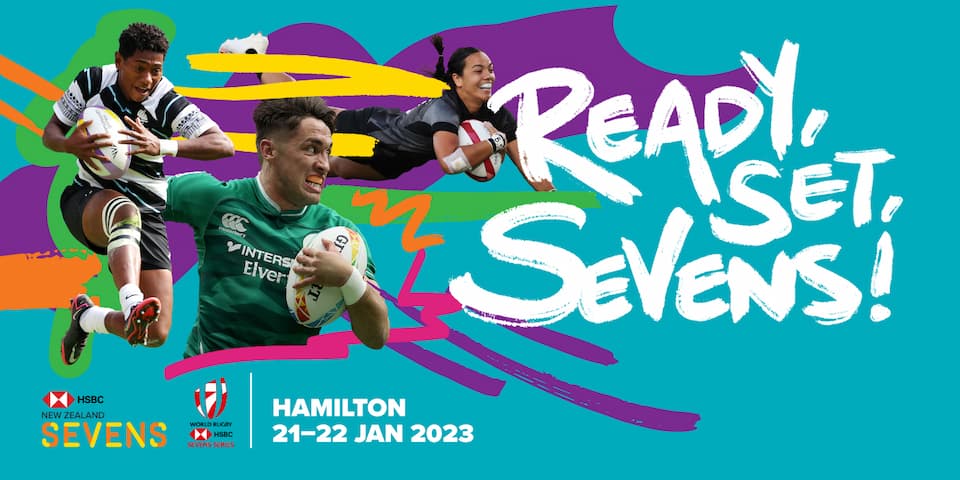 Fans will be able to access both fields with party zones, family zones, circus rides, as well as a wide array of food all part of the organizers' plans.
Although there has been no official confirmation from World Rugby which 7 hosts will have the sevens events for the new structured season after this year, all of the media reports suggest this could be the last time Hamilton hosts the Sevens.
New Zealand Rugby confirmed World Rugby would not be choosing New Zealand in World Rugby's decision to "remodel" the series into combined men's and women's tournaments, to be played in seven yet-to-be disclosed countries from late 2023.
The Brian Perry Stand has five levels which are home tofunction spacesincluding corporate lounges, function lounges, the boardroom, management offices, player changing facilities, retail concessions, media facilities and seating for around 10,000 for sporting events.
FMG Stadium Waikato has the crowd capacity for around 25,000. For the HSBC NZ Sevens this is made up of around 10,000 in the Brian Perry Stand, 9,000 in the WEL Networks Stand, 5,000 on the Greenzone grass embankment and 840 at the Goal Line Terrace. The Stadium also has the ability to increase the capacity by 5000 with the addition of temporary seating on the Goal Line at Tristram St.
Round 15: Blues v Highlanders Rugby – 7.05pm, Friday 2nd June, Eden Park, Auckland

by

Roger Brown

on May 31, 2023 at 5:52 pm

Blues take on Highlanders at Eden Park in Auckland on Friday, June 2, at 7:05 p.m. As the Highlanders travel to Auckland to play the Blues for the Gordon Hunter Memorial Trophy, there is a lot on the line in the last round robin game of the year. A victory would guarantee a spot in

the last round of Super Rugby Pacific playoffs 2023

by

Roger Brown

on May 31, 2023 at 5:37 pm

In the penultimate Super Rugby Pacific round, two berths in the quarterfinals next weekend are up for grabs between five sides that are only three points apart. The Chiefs will undoubtedly finish first, while the other teams in the top six in the final rankings will be the Crusaders, Blues, Brumbies, Hurricanes, and Waratahs. The

how to watch the Blues vs Highlanders Super Rugby match in 2023

by

Roger Brown

on May 29, 2023 at 5:41 pm

You are currently viewing the Blues vs Highlanders live stream in HD from the 2023 Super Rugby Pacific. Without an expensive Cable TV bundle, it is possible to watch Blues Rugby matches online or on television. In 2023, the Super Rugby will launch a new Pacific division that will feature teams from Australia, New Zealand,