Fixtures for the 2022 Bledisloe Cup series between the Wallabies vs All Blacks have been released.
The Bledisloe is part of the Rugby Championship with the first game is locked in forEden Park, Auckland with a rare Saturday night game to be played. The first game will be on Thursday, September 24, with the return leg a week later at Auckland's Eden Park.
The reason for a mid-week game was to avoid a clash with the AFL and NRL over venue availability for their finals series.
2022 Bledisloe Cup fixtures
2022 Bledisloe Cup matches

Fixture
Venue
Date
Time
Broadcast
First Test
Marvel Stadium, Melbourne
Thur September 15
7:45pm
Nine, Stan Sport
Second Test
Eden Park
Sat September 24
5:05pm
Nine, Stan Sport
Bledisloe Cup 2022: How Rugby Fans Can Watch the Wallabies and All Blacks This Year
The Bledisloe Cup is returning for 2022, meaning the rugby squads for both Australia and New Zealand will have their shot at the trophy in the coming weeks.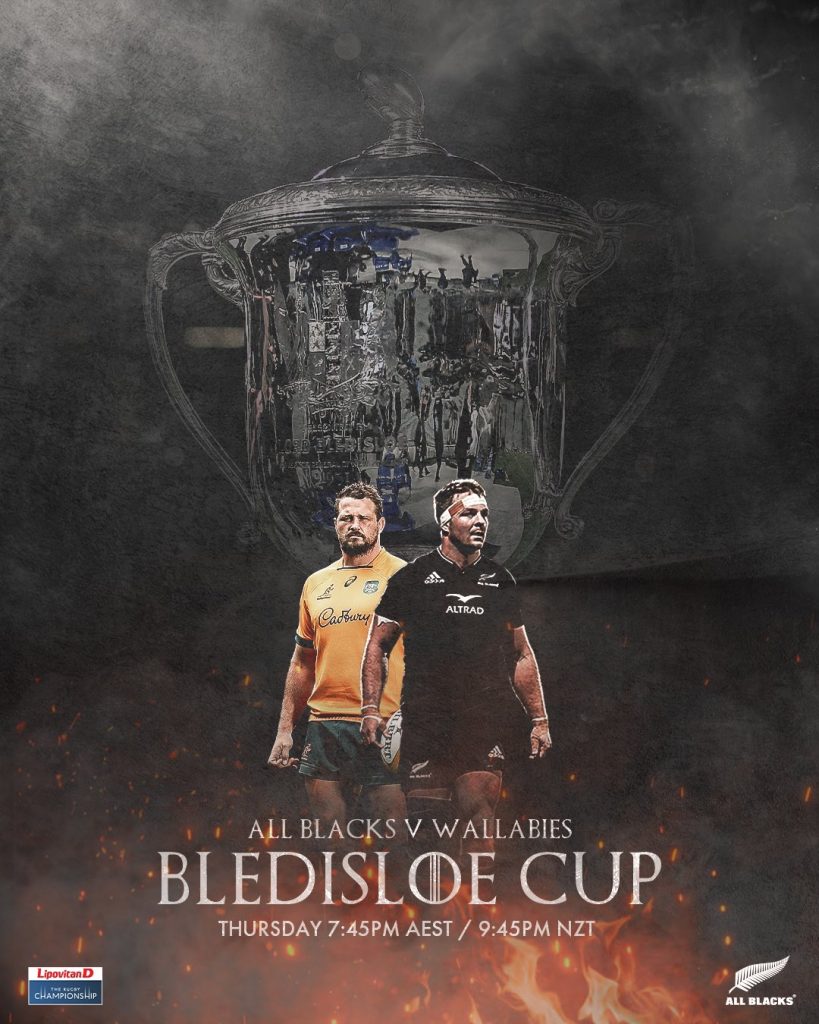 If you're keen to catch all the action in this space, here's everything you need to know about the 2022 Bledisloe Cup and the much-anticipated games that are on the way.
When and where are the 2022 Bledisloe Cup matches being held?
The first test for the 2022 Bledisloe Cup second test is slated for Saturday, September 24, 5:05 pm AEST at Eden Park, Auckland.
Where can I watch bledisloe cup competition live?
You can catch the 2022 Bledisloe Cup on Nine, with Stan Sport streaming all matches ad-free, live and on-demand. There are also some Rugby docos available to watch on the streaming service if you'd like to tune in to some extra content.